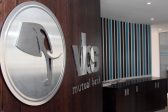 [ad_1]

The BOS for Central Bank paid millions to the Communist Party of South Africa (SACP) in exchange for the party's silence on the bank's relationship, according to Gupta's City Press report.
Former VBS senior executive revealed to the paper that the bank was to pay R3 million to SACP to finance its national congress. Democracy was claimed that the majority shareholding company Vele Investments, former President Tshifhiwa Matodzi, made through WhatsApp.
"On July 6 he did [the branch manager] received a WhatsApp message from Matodzi saying he had to pay R3 million SACP national congress, "the executive said." Matodzi told him that he was pressured by SACP executives to pay this fee because the SACP congress started the next day. "
In anonymity, the CEO noted that Vele Investments made payments through a subsidiary to hide the connection between the bank and the SACP.
The report is the first time that SACP has been reported to have links to VBS Mutual, which it has strongly denied because of the bank's scandal because of extensive looting and graft.
Matodzi said he had no comments in response to the report.
More news in your own way, download Citizen's app for iOS and Android.
[ad_2]

Source link