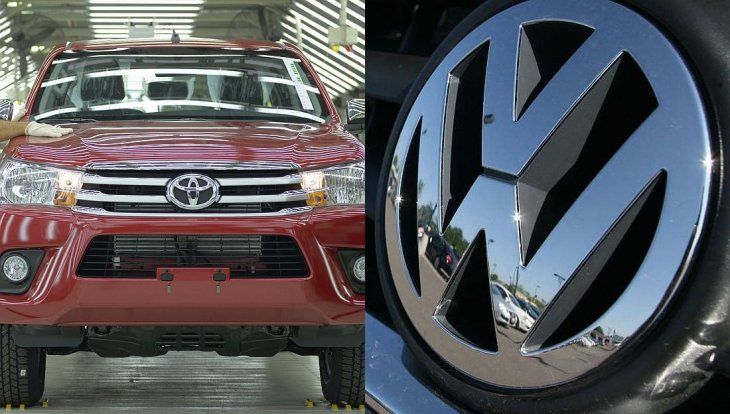 The result is it instead of a million units, it will end with just over 800,000. Yesterday they were patented 796,482 units. At the end of December, it is time to break the roof in a few days.
Especially for the applicable strong bonuses that reach up to 40% off. The reason for these reductions is to reduce the estimated high inventory level of 260,000 units and meet the commercial targets that the mills set for dealers.. In this case, the year will end 10% less than in 2017, but the monthly 40% reduction in the last quarter, predicting 2019 in about 600,000 units.
As every year happens, there are winners and losers on the market. Until Friday based on patents Volkswagen is the leading brand in 2018 for 15 years in a row. It had registered 118,020 vehicles. Renault was ranked second with 113,216 units. In those days that have hardly come, the French brand can displace a German. The third place is maintained by General Motors, 100,678 0km.
The situation changes when looking at the placement of the models. The first place was yesterday for Toyota Hiluxwith 33,249 patents. In this way, picking up takes the general sales position No. 1. Last year, Volkswagen Gol took this station for several years. Today it is in the process of generational renewal. This explains its current low demand. However, Hilux won several models that cost half. "Chata" Japanese sold between 800,000 and 1,800,000 dollars, according to versions.
The explanation for this phenomenon is related to economic reasons and trends. Among the first, there is strong demand for, for example, rural, mining, oil and gas, due to the improvement in the level of activity. There are many companies that renew their vehicle fleet. In another case, the audience turns to segments such as picking and off-road vehicles.
Also add another achievement. It is a national production vehicle. The rest of the "ten" arrive from Brazil, except Sandero, manufactured in both countries. Another fact that Toyota is celebrating is that the second best-selling model on the market is its Etios model. Before yesterday it had 31,927 patented units. They are followed by Chevrolet Onix and Ford Ka just over 30,000. During the few days left, they could displace Ethiopia. If the stations remain the same, Toyota will be home to the first two seats in the audience's preference. Something new.
The other side of these automakers, which is worth celebrating, despite the difficulty of 2018 – especially in terms of profitability – are Chinese brands that have entered the market in the last two years. In some cases, they sold 2-4 units in December. Other imported brands also received very small numbers in 2018. Given that the market will decline in 2019, it is difficult for these companies to maintain their structures at such a low demand.