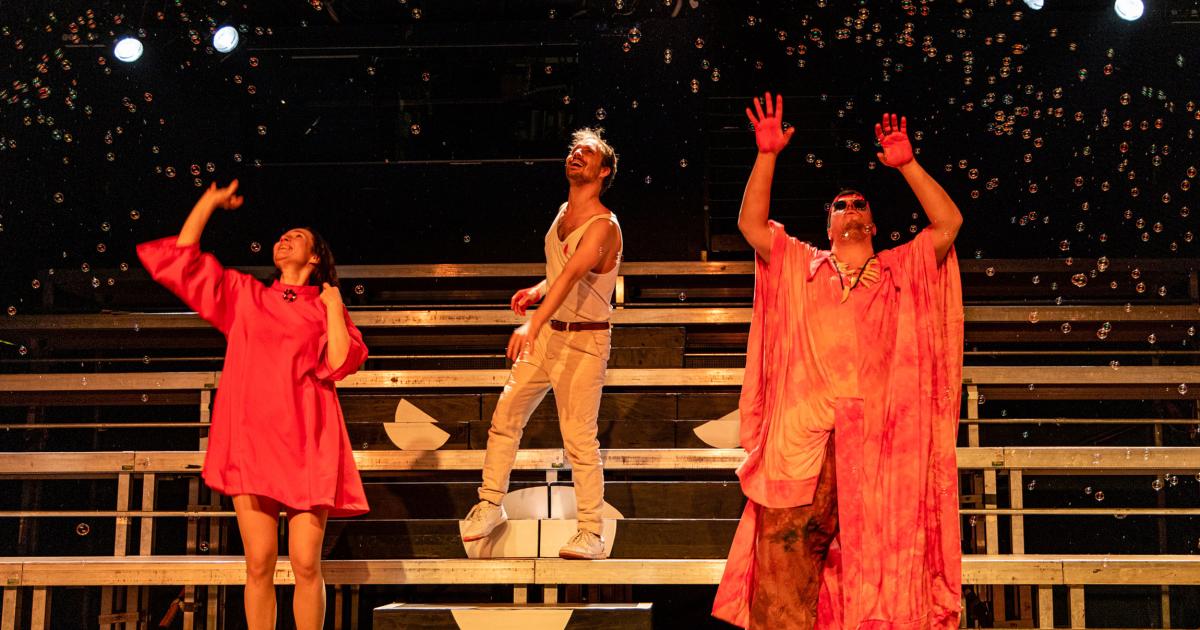 While Chuck Palahniuk's novel "Fight Club" was already a cult almost 25 years ago, the story of guys who were willing to fight and bat was obscured a few years later by a film arrangement with Brad Pitt. Combat clubs appeared everywhere. Go hit yourself and get a hit too. A form of toxic masculinity.
As the author describes in the preface to an edition published almost ten years later, the short story on which the later novel was based was not so much about battles and these clubs, but about individual stories of scenes and types. It was also, as Palhaniuk describes, considered by many to be a love story, while others interpreted it as a song to homosexuality.
Despite the event, the Vienna Kosmostheater and the group "wirgehenschonmalvor" are now showing online – their version of the film "Fight Club Fantasy", which has been transformed into a theatrical performance with cinematic elements. It is the last part of Wirgehenschonmalvor's theatrical trilogy of (toxic) masculinity. This part digs a kind of longing for men's associations and digs up the roots of white horror. Where do the angry lost boys of our society get lost? Where does the pain turn into pleasure and then just destructive?
And for an hour and a half, however, it feels more like an exchange between violent scenes and longs for affection and even gentleness, in fact also a game of reality and dream or fiction.
Although the premise, the novel, plays with it a bit. Because according to the best-known lines in the book: "Rule # 1 at Fight Club: You're not talking about it. Rule No. TWO at Fight Club: You're not talking about it. "And then the author talks / writes about 250 pages about it;)
The almost blurring of the line between the real and the virtual is reinforced by the current form, according to which theater can once again be streamed only online. A real, analog, living experience in a common space where every imagination also lives on the energy between the player and the audience is thrown back to a flat, two-dimensional screen level where emails, social media messages, etc. expire.