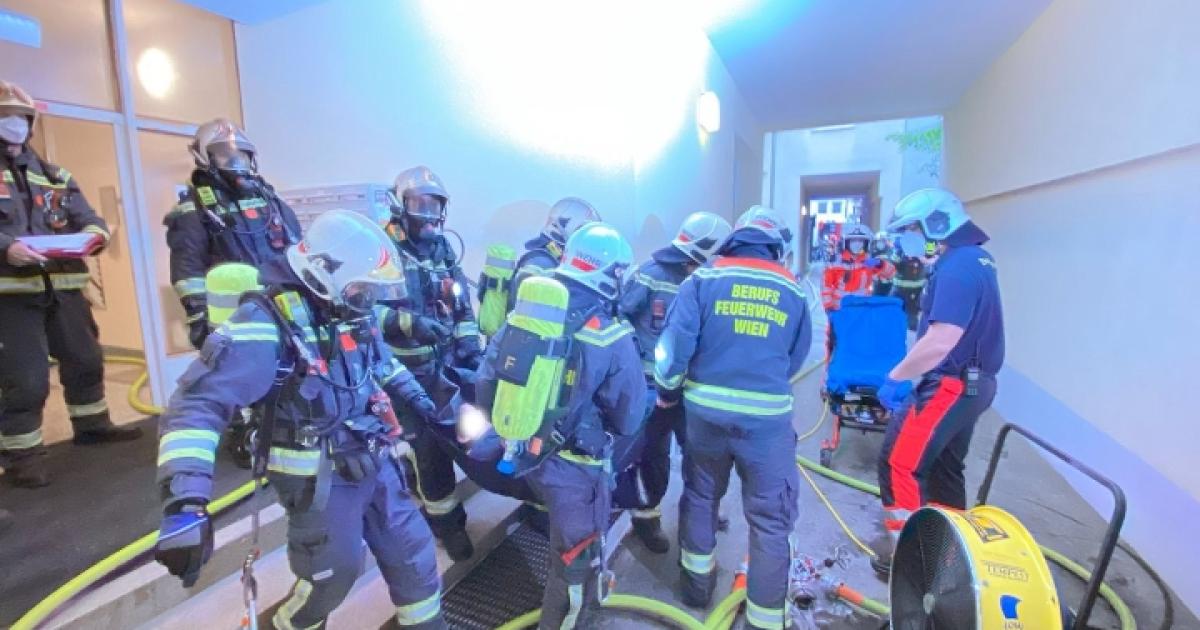 The professional fire brigade received the alarm shortly before 4pm due to a major fire in an apartment building on Sebastianplatz on Wien-Landstrasse. When the rescue services arrived on the scene, flames were already lit from the apartment window.
A total of 18 people had to be rescued from the house, the staircase was very full of smoke. The respiratory forces thus brought the residents out by means of extension ladders. The fire was extinguished at about 5 p.m. What the cause is currently clear.
Two smoke poisonings in hospital
A professional rescue team had to bring the two injured to the hospital. They suffer from inhaling smoke. The disaster train, which cared for twelve people on the spot, was also present. The professional fire brigade was in operation with a total of 14 vehicles and 60 firefighters.
Source link