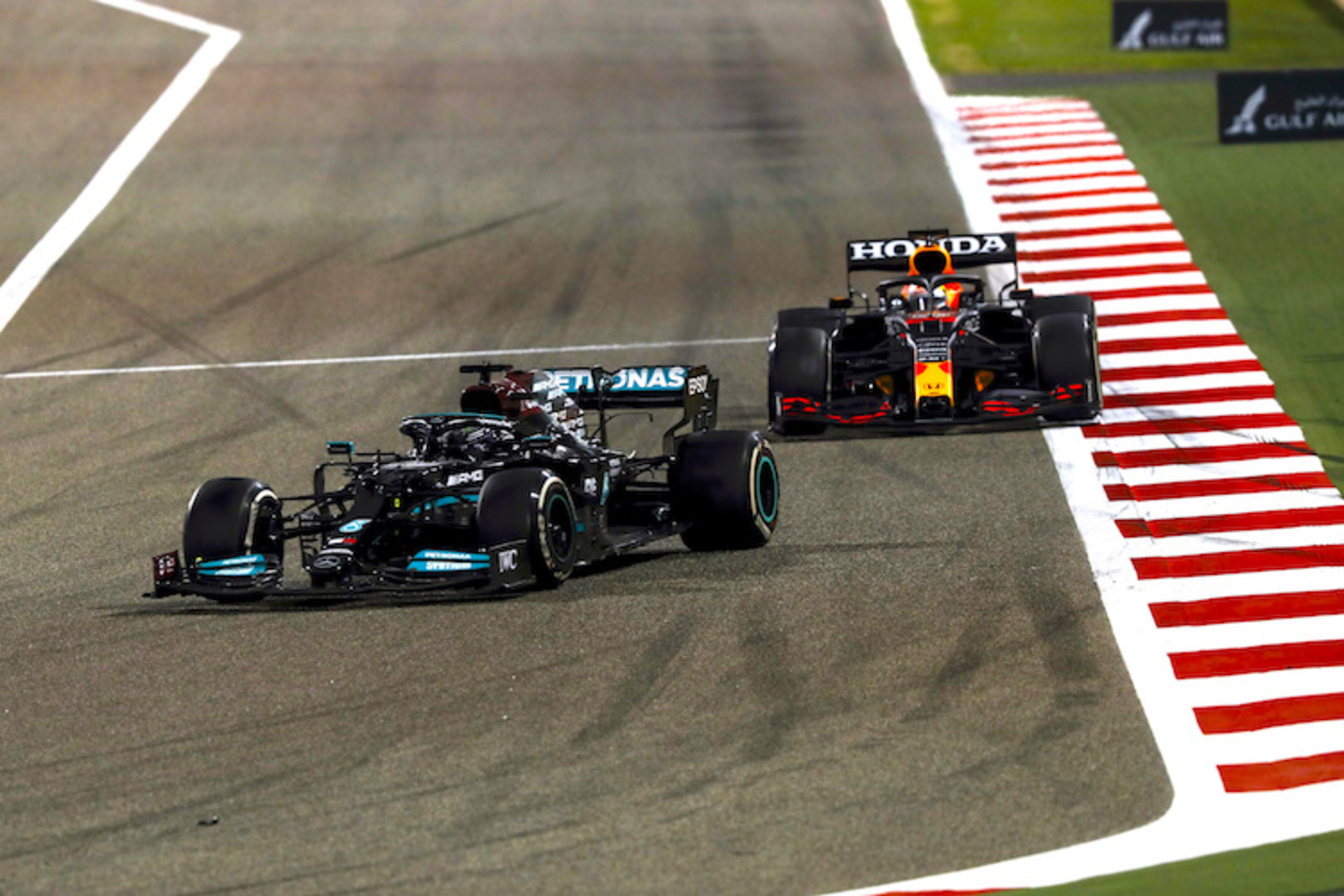 Formula 1 chief technology officer James Allison explains how the dramatic duel between Lewis Hamilton and Max Verstappen felt from the Mercedes box: "We were hit by mass hysteria."
Thirty years ago, James Allison became part of Formula 1 – After graduating from Cambridge, he joined Benetton's (now Alpine) aerodynamic team. But since 1991, the 53-year-old Englishman has rarely seen a race whose outcome was as uncertain as the 2021 Bahrain GP.
Today's Mercedes technology manager gave a fascinating look behind the scenes. He says: "Lewis Hamilton in the final round against Max Verstappenia were perhaps the most dramatic I've seen racetracks – people chewed the last nails from the hearts of men packed their necks."
Mercedes strategist James Vowles and his experts have developed highly sophisticated tools to test the suitability of a wide range of competitive strategies. James Allison: "But even these sophisticated programs predicted another winner every few seconds, sometimes Hamilton, then Verstappen, then Lewis again."
"After all, all of these arithmetic tools were useless because everything was really on the verge or fifty-fifty. There you've come to the point where you just look almost breathlessly at what's going on along the route because you can't intervene anymore. Just trust Lewis is doing the right thing. "
Even when Verstappen attacked in the 4th turn and it became clear that he had passed, Lewis placed his car perfectly to ensure that Max had a wide line to the left. A driver who doesn't have a Hamilton class can't position his race car so ideally. "
When Lewis Hamilton crossed the finish line 745 thousand seconds before Verstappen, according to Allison, "a kind of mass hysteria broke out in the Mercedes box, almost indescribable scenes of pure joy and relief.
Amazing: Now 96-time GP winner Lewis Hamilton has won the world championship opening for the first time in six years.
Bahrain GP in Sakhir
01. Lewis Hamilton (GB), Mercedes W12, 1: 32: 03,897 h
02. Max Verstappen (NL), Red Bull Racing RB16B-Honda, +0.745 sec
03. Valtteri Bottas (FIN), Mercedes W12, +37383
04. Lando Norris (GB), McLaren MCL35M-Mercedes, +46466
05. Sergio Pérez (MEX), Red Bull Racing RB16B-Honda, +52 047
06. Charles Leclerc (MC), Ferrari SF21, +59090
07. Daniel Ricciardo (AUS), McLaren MCL35M-Mercedes, +1: 06004 min
08. Carlos Sainz (E), Ferrari SF21, +1: 07,100
09. Yuki Tsotaka (J), AlphaTauri AT02-Honda, +1: 25,692
10. Lance Stroll (CDN), Aston Martin AMR21-Mercedes, +1: 26 713
11. Kimi Räikkönen (FIN), Alfa Romeo C41-Ferrari, +1: 28,864
12. Antonio Giovinazzi (I), Alfa Romeo C41-Ferrari, +1 lap
13. Esteban Ocon (F), Alpine A521-Renault, +1 Runde
14. George Russell (GB), Williams FW43B-Mercedes, +1 Runde
15. Sebastian Vettel (D), Aston Martin AMR21-Mercedes, +1 Runde
16. Mick Schumacher (D), Haas VF-21-Ferrari, +1 lap
Out
Pierre Gasly (F), AlphaTauri AT02-Honda (vehicle damaged after collision)
Nicholas Latifi (CDN), Williams FW43B-Mercedes (turbocharger)
Fernando Alonso (E), Alpine A521-Renault (Bremsen)
Nikita Mazepin (RUS), Haas VF-21-Ferrari (accident)
Source link