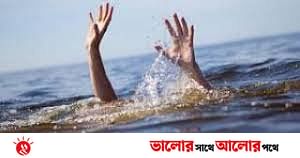 People have commented that such a high number of child deaths are due to a lack of control and ignorance, ignorance to swim and immediate action after drowning.
Infant mortality is high due to lack of control
According to the report, 73 percent of those killed were children between January 1 and March 31 this year. 348 died at the age of four or older, 308 at the age of 5-9, 120 at the age of 9-14, and 32 at the age of 15-16. 160 over 18 years of age. Of the total deaths, 63 children died due to family negligence or lack of child supervision. Those children get into an accident when they go into a pond or other body of water next to a house without the knowledge of adults.
According to the report, 55 people have drowned in the last 15 months due to floods, 6 from epilepsy and rabies, 3 from jumping or playing in the river, 1 from trying to save others and 2 from drowning in water tanks.
Group leader Mir Masroor Zaman told Prothom Alo that both parents are busy at work at the same time of day. At that time, the children are unaccompanied or unnoticed. Sometimes older siblings have a responsibility to care for these children. Again, there are more water bodies in the village. As a result, these children are at risk of falling into the water. He said it was important to set up childcare centers and institutional swimming training in villages to prevent drowning.
According to the group's report, 80 families have lost more than one relative. In the last 15 months, 184 members of 60 families have drowned.
Source link