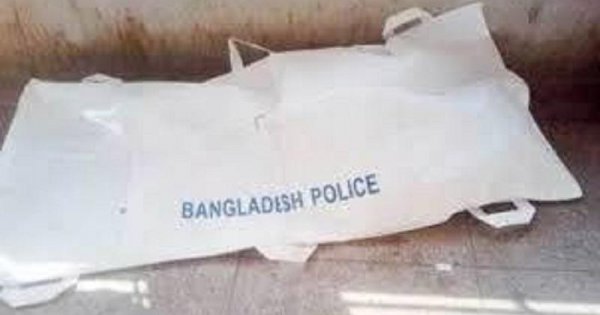 Nurul Islam Gazi, 50, who lives in Mirpur Rupnagar, the capital, has been missing since 1 November. After much searching, his wife Rahima Begum (40) left a general diary at the Rupnagar police station.
After making a general diary, police launched a search operation in Nurul. Police arrested three people in connection with an incident in February this year, about two and a half months after GD. Although the abduction case and three defendants were arrested, police still could not find Nurul.
However, the man's skeleton recovered from behind the Saad gas station near the Rupnagar embankment on Saturday (February 20), nearly three months after GD turned for the worse.
According to Rupnagar police sources, police thought shortly after the skeleton was recovered that Nurul Islam Gazi might be missing. Later, when Rahima showed the skeleton to Begum, she saw a shirt wrapped around the collar and identified it as her husband's body.
Nurul Islam Gazi and Rahima Begum live at the Rupnagar police station in Mirpur. They have a small grocery store. They earned their living from this grocery store.
Rupnagar police officer Abul Kalam Azad said on Sunday (February 21) that "we have taken the matter seriously since the disappearance of Nurul Islam Gazi." His skeleton was recovered on Saturday at 6 p.m. His wife Rahima has identified her husband. Three people have been arrested at the incident.
Before finding out if Nurul Islam Ghazi was killed, she said she had to make sure the skeleton belonged to her, even though Rahima Begum saw the black shirt on the skeleton and confirmed it was her husband's skeleton. However, this is not the only way to strengthen Nurul's Islamic skeleton. The CID crime team arrived on the scene on Saturday and took samples for DNA testing. The skeleton car can be confirmed in a DNA test report.
Meanwhile, Rupnagar police sources said Nurul Islam Gazi and the four abducted were local drug traffickers. Nurul Islam Ghazi later left the drug trade and lived with his wife in a grocery store in the Rupnagar area. Nurul Islam Gazi got into a dispute with four defendants. Police suspect the four may have killed him because of the dispute.
The skeleton has been sent for autopsy to Shaheed Suhrawardy Medical College Hospital.