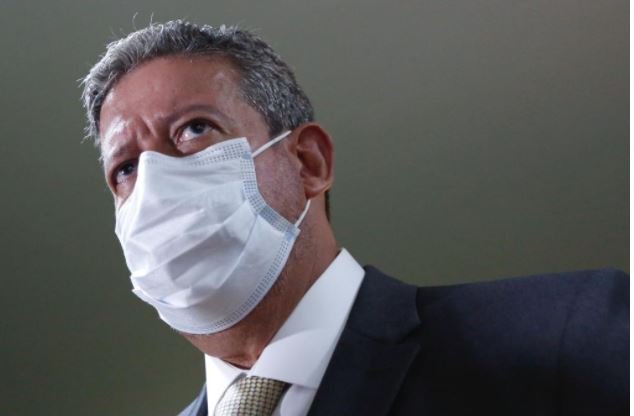 Section President Arthur Lira (PP-AL) plans to discuss a project that will allow the company to purchase vaccines without making donations to the Unified Health System (Wednesday, March 31. SUS). The proposal, backed by the lira, includes a device put forward by Deputy Hildo Rocha (MDB-MA) that companies can even reduce income tax on the purchase of rations – in effect, this shifts costs to the public coffers, sharing the disadvantages across the population.
This is Bill 948/2021, which allows the private sector to buy vaccines against Covid-19. It amends the wording of Article 2 of Law No 14.125, which allows the purchase of vaccines as long as immunization doses are donated to the Unified Health System (SUS).
The project will also allow the private sector to purchase vaccines that have not been approved by Anvisa.
The mayor defended the proposal this Wednesday after a meeting of the Covid-19 Survival Committee at Planalto Palace.
"There is a debate going on in the Chamber today, which must be open, that it is also possible for the private sector to buy vaccines so that the entrepreneur can vaccinate his employees and their families, maintain his business, his position in business," he said.
"The project we announced today offers vaccinations for direct relatives of employees of private companies that buy vaccines. The entrepreneur can also donate 100% of the vaccines to SUS."
The proposal amazed Members. Deputy Alexandre Padilha (PT-SP), who has already commanded the Ministry of Health, mentioned the articulation as a "scandal". "It's a box with income tax deductions," the MP said.
🚨 URGENT

The agenda on the Chamber today is that the private sector can also buy vaccines. We have already accepted that companies buy vaccines, but with a significant difference: they must donate 100% to SUS until ALL priority groups have been vaccinated# Vaccine package

– Alexandre Padilha (@padilhando) March 31, 2021
"A debate will be launched in the Chamber today on the possibility of buying vaccines in the private sector so that the entrepreneur can vaccinate his employees, keep the company and business afloat and extrapolate to SUS, and can also extrapolate the number to his employees' family or donate 100% to SUS. no, "he said.
In social networks, the initiative caused a wave of rebellion. The initiative was classified as a type of health apartheid.
For Biologist Átila Lamarino, the actions decided by the three-prime committee showed that the actions are in the opposite direction to the defense of the National Vaccination Plan (PNI). "It became an anti-PNI committee," he said.
"We are going to change the PNI – the national vaccination plan to the PNMPP – my Pirão Primeiro national plan," the researcher said.
We won 3,780 registered COVID deaths yesterday. The case curve continues to rise. Promising more vaccines will not solve now. It is closed. The Committee against Hardship does not even mention it.

Now they are proposing to ease the order of vaccinations. It became an anti-PNI committee. Http://t.co/wIMDjRUBem

– Attila Iamarino (@oatila) March 31, 2021
Federal Vice President Marcelo Freixo (PSol-RJ), for his part, criticized what he called the "VIP vaccination box."
Look:
We in the opposition will not allow the National Congress to submit to the lobby of Bolsonar businessmen and create a VIP enclosure for vaccinations. It is up to Parliament to strengthen the SUS and demand compliance with the national vaccination plan.

– Marcelo Freixo (@MarceloFreixo) April 1, 2021