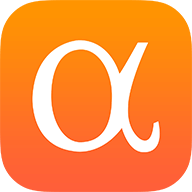 [ad_1]

Cision Oy (NYSE: CISN) Q3 2018 Result Telephone Conference 7.11.2018 17:00 ET
executives
Kevin Akeroyd – Managing Director
Jack Pearlstein – Executive Vice President and CFO
analysts
Bob Labick – CJS Securities
Michael Turrin – Deutsche Bank
Tim McHugh – William Blair
Dan Salmon – BMO Capital Markets
Rob Oliver – Baird
Matt Thornton – SunTrust
Tom Champion – Cowen
Matt Hedberg – RBC
Tyler Radke – Citigroup
operator
Good afternoon and welcome to Cision Limited's third quarter 2018 business telephone conference call. All participants are just in listening mode. [Operator Instructions] Note that this event will be saved.
Before we begin, we must remind everyone that during our call we make some proactive statements about expected business results, business strategy, and other business-related issues. We will refrain from any obligation to update these forward-looking statements. These prospects are based on secure port regulations of the Securities Markets Act that involve well-known and unknown risks, uncertainties and other factors that may result in actual business results, financial situation or performance being substantially different from those disclosed or disclosed in our forward-looking statements .
Find out more about the factors that may affect our financial results or cause the actual results to be significantly different are the SEC's information warnings, including the risk factors of our latest 10-K report, where we discussed some of the important assumptions and business risks that could cause the actual results to be substantially different forward-looking statements, and you have to refer to that directory for a comprehensive discussion of these risks.
Please also note that today's call and income statement refers to certain non-GAAP financial measures, including a custom EBITDA. These measures are reconciled in comparable GAAP measures in our financial statements.
I would now like to convene a conference for Cision President Kevin Akeroyd to start a call. Kevin?
Kevin Akeroyd
Thanks, operator, and welcome to everyone, Cision's third-generation 2018 result call.
This afternoon I will start some short remarks about our Q3 performance, discuss some of our recent achievements and decide to update our key priorities in the first half of fiscal year FY-18 and 2019. then call the Chief Financial Advisor to Jack Pearlstein, who will discuss the results of the third quarter and provide an updated view of the financial year 2018. Then we move it back to the operator so we can start a Q & A session.
If you want to beat us out today, I want to take the momentum we discussed in the last quarterly earnings and add more to our discussion today and that the theme is somehow expected to see and see in industry. We will continue to have a strong momentum in economic performance, pace with the introduction of C3's customers, and the pace of adoption of industry-change solutions such as Cision Impact, which will enable the deserved media company to determine the outcome for the first time.
With regard to the timely validation theme, we now see large progressive brands that begin to use our information systems to combine paid, dedicated and earned media.
We believe that this momentum and early validation, coupled with some industry looting in a meditative media environment, are at Cision's outstanding position. As of the published results in the afternoon, we delivered a very strong third quarter of 2018. Q3's net sales increased by USD 177.5 million, an increase of 2.1 percent over the previous year. Slightly down from 2.5% organic organic growth over the last quarter, but it was 160 bp better than the organic organic growth rate in the third quarter of 2017.
Organic growth was affected by strong US activity, 4.6% and APAC 16%, which weakened the EMEA weakness, which decreased by 5.6% in the volume-average analysis.
Also the Q3-adjusted EBITDA result was strong, rising to $ 62.7 million, up 9.9% on the previous year. Corrected EBITDA margins were 35.3% in Q3, slightly higher than the quarterly expectations. This was due to strong synergy. The strength of general business in the third quarter gives me confidence when we get to 2018 and move to 2019.
In addition to the adoption of the financial side of the business, we also saw continued progress of innovation in terms of our priorities, and it was decided transformative cloud technology platform leader for outstanding achievement in media and communications market.
The total impact of our global customers on 30 September 2018 exceeded 1,000, which is approximately 80% since the end of the second quarter of 2000. This exciting approval speed is a big boost to the slowdown in this attribute solution market.
Perhaps the most interesting thing is that we work with a number of Cision customers, who are also the world's largest advertisers. They start using our earned media behavior information, which we call Cision IDs in digital paid promotional campaigns.
During the fourth quarter we also saw a steady pace. As everyone knows, we combine the impact with the C3 distribution agreements. We saw that many customers went ahead and signed the 6-digit ACV contracts to Impact incremental, depending on the bundle, another major sign of the demand for Cision ID Impact. We keep customers down to this acceptance path where they use their C3 telecoms technology platform. Cision is the definition of their analytical and business results. And Cision audiences not only improve considerably higher fees for well-known media budgets, but also complete integrated campaigns with over-paid own and earned media with the Cision logo as a spine.
We believe that this strategy will enable us to further strengthen the Group's share in the current TAM. It helps us to grow much larger adjacent TAMs. We also know that this integrated platform, access, and information system will provide adherence, but it is critical to keeping better revenue retention rates and further increases ARPU. This has been a key strategy for the last two years, and this quarter's exciting progress has strengthened this strategy further.
As we discussed the latest results in August, Cision's first goal is to speed up organic growth throughout the business. Except for the EMEA areas, we measure our progress on this front in the third quarter by scheduling a software, analysis and distribution package for new and new customers.
Our core business in the Americas grew by 4.6% in the third quarter, high-growth third-quarter success rates and strong growth rates over 3 years in the Americas. Distribution revenue was stronger in the quarter, as well as sales gains between software, distribution and insights.
Our APAC area grew 16% organically continuously at exchange rates in the third quarter, which translated the second quarter performance in software, distribution and views.
The EMEA dropped from this quarter's decline as volume-based media monitoring weakened in U.K and France compensated for steady performance in the Nordic countries and elsewhere. EMEA, with the exception of U.SK and France's volume-based media management business, grew by about 1.9% in the third quarter. We are discussing the weakness of media monitoring in U.K. and France, with some tips on our offer and marketing strategy.
The order backlog increased by about 2.8% in the third quarter compared with the previous year, when the ARPU growth in the Subscription Customers was about 1.2%. This continuous improvement in ARPU is partly due to overhead production at SMB level and partly because our customers move to C3, which on average exerts more. This is definitely the core of our strategy, and we are excited about our ongoing ability to implement and make it happen. We will continue to invest strongly in this endeavor with our customers and our global sales staff and we have come to the upward improvement here.
Our second strategic priority is to further differentiate the leading product and service portfolio in the class. We will continue to add features and integrations to the Cision communications coupon or C3, which includes better social analysis, streamlined workflows, excellent content retrieval, and deeper integration into paid and proprietary systems that our customers have already placed on the market for ad and banners.
We did the Q3 material C3 release, which we call the Social Influencer, which enables our customers to look for trends in digital effects in all social networks in an extremely granular way, opening up the world to hundreds of millions of potential influents for a particular brand or product in a more real-time, the evolution of more than a couple of million journalists' traditional media databases and its social views that Cision and all Cision's competitors have historically offered.
In accordance with this strategic priority, we have acquired the technical resource of the ShareIQ, the advanced image tracking and analytical model SaaS platform, which enhances the ability of PR and media professionals to monitor and understand the impact of their visual content as an important part of their deserved media strategy. PR and media professionals can integrate into C3, which takes place here in the fourth quarter. PR and media professionals can develop and target targeted audiences who have seen or used brand images and logos, not just text and use visual content analysis to optimize ownership and pay for media strategies, and ultimately measure and monitor the brand's visual content for downstream purchases.
The solution did not exist in Cision before this and is not in any of Cision's core environments. We are still committed to ensuring that Cision has the most abundant knowledgeable PR and business professionals and we continue to develop significant development resources in order to develop our leading product and service offering that will lead to an even better customer experience.
The Cision ID and the continuous development of Cision ID derivatives such as Cision Impact and Cision audiences are the third strategic priority. The effect that resembles everyone is our Offer to let customers show the validity of their impressed reach, commitment, audience information, and real sales data for deserved media, press releases, and other similar content. Cision Audiences is our Offer to help customers respond to Cision ID through identity solutions and integrate it into their paid, dedicated and earned media campaigns. We will continue to make significant progress by developing this offer and getting it into the hands of our customers.
As I emphasized by phone earlier, we have more than 1000 customers who use Impact, and a considerable number of them are Fortune 500 customers. We still have a strong appeal in both our sales organization and our customers and are expecting significant revenue from these products for the first time in the next several quarters.
Our third and final focus is to act and realize the remaining cost synergies as we complete integration projects. We will primarily contribute this $ 5.9 million action plan during the third quarter of 2018, bringing synergy benefits for total operations in the first three quarters of 2018 to approximately $ 17 million. We expect to meet, if not exceed, our goal of about $ 18 million in synergy benefits for the entire 2018 tax.
So, in summary, a very solid third quarter of 2018 and a steady pace going into the last quarter of the year and in 2019.
I will now address this to my CFO Jack Pearlstein, who updates my Q3 performance and updated outlook for the rest of 2018. Jack?
Jack Pearlstein
Thanks, Kevin.
I will start the third quarter of 2018 on earnings development and we will end up with updated views of the remaining 2018 tax.
The number of non-GAAP financial measures you intend to refer to has been delivered this afternoon in the third quarter of 2018 through an earnings release, as well as our calculations and definitions.
Third-quarter earnings grew by $ 177.2 million, up 11% from Q3 2017 revenue of $ 159.7 million. As a result of GAAP Reduction due to purchase accounting, Q3 revenue was $ 177.5 million, or 10.7% more than in the previous year.
Pro forma and continuing currency denominated income grew by 2.1% in the third quarter of the previous year. As Kevin mentioned at the top of the call, 2.1 percent in the quarter grew by 160 basis points from the organic growth we published in the third quarter of 2017. The organic growth in the quarter was due to exceptionally strong results in America and APAC. was weakened in the EMEA area.
Our stable organic growth rate in Q3 grew by 4.6%, at three years high, due to the strong performance of software, distribution and insights.
Our APAC area grew 16% in the third quarter due to sales, software and insights. As mentioned above, the robust performance of America and APAC compensates for the weakness of the EMEA area, as previously mentioned in Kevin's call.
We are currently dealing with the volume-based weakness of the media in U.K. and France by changing our offer and our marketing strategy. We are confident that we can reinvigorate the region again in organic growth again in the next quarter.
The net sales of the continuing exchange rate and pro forma business of all acquisitions increased by about 4% from the corresponding period last year compared to the previous year and operating income decreased by about 1.5%. The average number of subscribers in the third quarter of 2011, excluding e-mail marketing customers, was approximately 41,700, which is about 2.8% higher than the average number of subscribers year-on-year. This number of subscribers was one of the strongest for some time. After adjusting the currency effect The average customer turnover in the third quarter was approximately $ 11,237, which was 1.2% better than in the previous year.
On the trade side, with the exception of email marketing customers, we had about 38,200 customers trading with us during the third quarter, which is about 6.6% less than a year earlier. Part of this bill is associated with converting customers to transaction sales – subscribers who have a large part of the remainder due to the loss of low-cost customers.
The average turnover from customers operating in Q3 was around $ 1,356 after the currency's impact was about 5.4 percent higher than in the corresponding period of the previous year.
Third quarter operating profit margin was 61 percent, impacted by approximately $ 6.1 million one-time mergers and acquisitions mainly related to the severance costs associated with the synergy arrangement. Excluding these non-recurring expenses, the operating profit margin for the third quarter was approximately 64.4 percent, which was included in the third-quarter net sales, amounted to approximately EUR 5.9 million of depreciation of acquired intangible assets, excluding this depreciation and non-recurring acquisition costs, the third quarter operating profit margin was 67.7%. For comparison purposes, the operating profit margin for the third quarter of the review period was 66.6%, included in non-recurring charges of approximately EUR 0.6 million and mainly related to the severance costs associated with the implementation of synergies.
Excluding these non-recurring expenses, the gross margin for the third quarter of 2018 would have been around 67%, which includes approximately EUR 6.3 million of amortization of intangible assets in the third quarter of 2017 net sales. Without this depreciation and non-recurring acquisition costs, the gross margin for the third quarter of 2017 would have been 71%. The drop in the gross margin of oats and apples in the third quarter compared to the previous year is mainly due to Cedrom and PRIME's procurement of analytical services to heavier companies than Cision's historic core.
We look forward to continuing synergies from exploiting the content and analytical capabilities of these companies and our core model improves margins over time. Compensation for this reduction was once again in sales and marketing as well as in G & A as a percentage of third-quarter net sales compared to the previous year.
Purchase and related expenses in the third quarter were $ 12.8 million, weaker than anticipated, as we accelerated several synergies and raised them in the fourth quarter forecast for the third quarter. About $ 6.1 million of these costs were included in the income statement cost, approximately $ 0.4 million included in sales and marketing, $ 0.2 million included in research and development, and $ 6.2 million included in G & A.
Purchase and related expenses in the third quarter of 2017 totaled $ 5.2 million, approximately € 0.6 million of these costs were included in product costs, $ 1.2 million included in sales and marketing, $ 0.1 million included in R & D and about $ 3.4 million included general and administrative.
In the third quarter, we delivered a second fixed quarter adjusted EBITDA of USD 62.7 million. Adjusted EBITDA margin was 35.3% in the third quarter, corresponding to approximately the corresponding EBITDA margin for the previous year. As we continue to integrate the acquisitions of Cedrom and PRIME and work on the remaining synergies, the adjusted EBITDA margin should return to the quarter-quarter quarterly.
Adjusted net profit in the third quarter of 2018 was $ 26.4 million, or 45.9% more than in the previous year. The adjusted net result for the diluted share issue in the third quarter was $ 0.20, or about 33%, up from the corresponding period in the previous year.
In the third quarter, our adjusted net assets were again strong and worth $ 39 million, bringing Q3 to $ 122.4 million in the fourth quarter. In the third quarter of 2018, $ 39 million was about 53 percent more than a year earlier. As we emphasized in our income statement, we have reduced our outstanding dollar-denominated loan by $ 10 million over the quarter, including our regularly planned depreciation, by making a voluntary advance payment of EUR 10 million in 2017 in accordance with our first pledge model. These prepayments are consistent with our goal of reducing our net profit over time.
In addition, as we have received in our income statement, we have completed the repricing of long-term debt denominated in USD and euro, which reduced the exchange rate – which reduced the USD batch to L + 275 and Eurobond to EURIBOR + 300. repricing is expected to save us about $ 6 million in the annual amount of money.
During the third quarter of 2018, we implemented some $ 5.9 million in synergies, and we look forward to knowing that these actions will benefit the next two quarters. This brings the total amount of synergies cumulative during the first three quarters of the year to more than $ 17 million.
As Kevin mentioned at the top of the call, we have reached or surpassed the US $ 18 million in FY synergiaeturinsä 18 persons, which will be further reductions in personnel, facilities and third-party software, content and service providers.
Next upgraded public outlook for 2018. As our announcement today announces, we are now expecting full-year revenue from $ 724 million to $ 728 million. Without the impact of trade, we expect full year revenue from $ 725 million to $ 729 million.
The full-year revenue outlook would have been about one million dollars higher, unless the impact of the exchange rate after the last quarterly update. We expect a revised EBITDA between $ 250 million and $ 253 million. Corrected EBITDA outlook for the year would have been about $ 0.5 million higher unless the effects of the exchange rate change.
We expect a corrected net income of between $ 106 and $ 109 million, with a corrected net profit of $ 0.83 to $ 0.85. Net earnings per share for the financial year would have also been approximately $ 0.01 higher unless the $ 2 million gain on the issue of earnings shares [September 30, 2018] [ph] Cision owners.
Additionally, we delivered this year's full-year outlook for many other financial items, including depreciation, expense, interest expenses; interest expenses, equity stocks and CapEx. The prospects and prospectuses in this call for proposals include a default value of $ 1.28, $ 1.14 and $ 0.76 for the exchange rate, the euro and the Canadian dollar to the US dollar. In addition, the outlook for our fiscal year 2018 will be subject to future acquisitions, divestments or other expected events.
This concludes our preparatory remarks. And now I'll move it back to the operator to start a Q & A session. Operator?
Question and answer question
operator
Thank you sir. [Operator Instructions] Your first question is Bob Labick's CJS Securities. Please go ahead.
Bob Labick
Good afternoon. Congratulations on another strong quarter.
Kevin Akeroyd
Thanks to Bob.
Bob Labick
I wanted to start monitoring the EMEA and volume-based media. Maybe it takes half a step back and gives us a better idea of ​​what it is. And what happened there, was there increased competition, whether it was a pricing issue or what caused your deterioration there? And what gives you confidence, can you resell this company?
Kevin Akeroyd
Bob, just remind everyone, Bob and himself, the media track the SaaS subscription, right, is the software fee, and then the amount of content I want to spend on it is a variable part, right. So if I want to pay for the print, if I want to pay for certain TV or radio, especially for content, there is a variability in the clips of all these media sources that I want to spend through that software and where we saw softening.
I find it really difficult to tell. We think it was just a general demand rather than some of the great competitiveness. And what to do is just continue to show incentives in front of them, so if they commit to a fixed payment order for more than 12 months or 24 months, will not we give them a break and the volume of the clip in return for a flat-rate commitment. And while there are a few changes, it is really the most important way we can attract a bid and how aggressively to go after we change our market. We believe this is a fairly straight down-the-bus way to fight this.
Jack Pearlstein
And I would say, Bob, that such an economic arrangement with the customer is quite unique to these two markets. It really is not the way we go to the market here in the United States. And we are really trying to put consumer bands in which it really is not per clip or media monitor. It's more that you can eat all this within your subscription fee. And it is true that it works here in the United States and other major markets.
Kevin Akeroyd
In fact, all of them, with the exception of U.K and France. Yeah.
Bob Labick
Glorious. No, it's a really useful explanation, I appreciate it. And then, of course, we have talked about it for a while, organic growth remains the top priority, and you can put it in the band you're waiting for. Reduction churn and ARPU are the two most important drivers there. Can you talk about how these are trending against your expectations and what do you expect these and other key drivers to go in the next two to four quarters?
Kevin Akeroyd
In my opinion, the continuous improvement of the ARPU, quarter by quarter over a quarter, will continue to be a medium- and long-term investment study. That we get there, Bob, is on the right track. A nice strong emphasis on order customers when we do not break it, I think you can say that it is a great driver for it to continue with better seizures, so that order counting can grow aggressively than it does. This is not the only factor, but I would like to emphasize that the decline continues to improve as an important factor in why this figure continues well.
Bob Labick
Okay fine. And then just the last thing about ID, impact, and audience usage, your customers have been resolved to a certain extent, is it an important matter that people focus on or are still learning to use to market these new products? Do you expect a faster approval once – when the product stays longer there?
Kevin Akeroyd
One of the things we are still excited about is the scope and horizontality of the approval. So rightly, we get the introduction across the entire distance, across CPG, retail, technical level, financial services across health and beauty. So how did we make 80 percent leap over a quarter of the previous year to the number of Impact customers, there is a direct reflection not just for appetite but appetite. And then it's kind – would I say that the answer to this question, Bob, is a little bit right? For example, in a B2B technology company, how to track PR for, for example, piping. Wow, I got all this coverage, I put in a lot of good PR products, how much this actually happened in Eloquah or in my Market or HubSpot marketing system so I can literally get permission for the pipeline that my message was about how advertisers got a rebate on the number of pipelines LinkedIn it was a good example.
In business models that are fairly e-commerce heavy, how to track the coverage of earned media in the e-commerce store, this is another case down in the use of the bus. Certain models that are very, very large in ratings, use the generated content, which would be another example.
Certain designs, such as CPG, in which they are actually trying to encourage you to give – order products so that they can have a direct relationship with you, instead of leaving Safeways and Walmarts in the world. So, if you move vertically vertically, Impact's usage patterns are such that they go along these lines. So it really is more of a vertical industry than the customer's customer. If that makes sense, Bob?
Bob Labick
Yes, that is useful. That's great. Okay. Thanks a lot.
operator
The next question comes from Deutsche Bank's Michael Turrin. Please go ahead.
Michael Turrin
Hi, there, good afternoon. It is this kind of follow-up effect. I'm just thinking, is there – whether it is a mini view of the way to think of incremental opportunities out there? What additional level of contribution will you see for the subscriber to the customer who will enable it?
Kevin Akeroyd
Yeah. I think – I go – and some of you who are regular during this call this is a repetition, so it's worth it to me. For those of you who are newer to a call, this is probably where I was going. Effective work, right, this and next year, is such that you can only get through Cision. None of my competitors is that. And we have a couple of key drivers at the nuclear power plant.
I have to get you out of the event to join, number one. I need to get you to buy multiple products, right, buy at least a distribution product and control product, it's number 2. I needed you to get rid of an old application like old Gorkana or old Vocus or old Cision and get you to C3. Ja jos sinä, asiakas, anna minulle tilaus käsitellä vähintään näitä kahta tuotetta C3: ssä sen sijaan, että uusit vanhalla tuotteella, olen niputtamalla joukko Impactia ilmaiseksi osana kyseistä sopimusta saadaksesi sinut menemään minulle se käsitellä, koska se muodostaa ydin P & L.
Ja se on tosiasiallisesti tänä ja ensi vuonna, kun saamme sen kriittiselle massalle ja sitten aloitamme inkrementaalisen kaupallistamisen. Joten Jack ja minä olemme viestineet, se näkyy paljon enemmän erillisinä rivikohdina vuosien varrella kuin nyt, koska sen tehtävänä on muodostaa ydinliiketoiminta.
Toistan vielä, että yhä useammat asiakkaat, kuten mainitsin täällä muutama minuutti sitten, sanovat hyvin, että on hienoa. Kiitos tästä prosenttiosuudesta, jonka olet antanut minulle nipussa. Mutta tiedän jo, haluan kuluttaa paljon enemmän, joten aion mennä eteenpäin ja kirjoittaa sinut kuudestatoista ylhäältä ja sen jälkeen, kun haluan ostaa kaiken vaikutuksen. En tarvitse vain vaikutusta, joka olet mukana C3-tilauksen kanssa.
Joten se on todella osa kruunun vähenemistä, ARPU: n laajentumista ja C3: n tilausnäkymien kasvua tänä ja ensi vuonna sen sijaan, että ne kootaan pienemmiksi rivikohdiksi erillisistä P & L-ajureista. Ei konkreettista vastausta, mutta se on sen tehtävä, joten emme ole valmiita sellaiseen kokoon, joka vielä on.
Michael Turrin
Tiedän. Se on hyödyllistä. Arvostan värin. Ja sitten korjattu EBITDA-marginaali, Jack, olette odotettavissa parannuksia siellä, olet jo 35%. Joten minä vain mietin, kuinka paljon kasvatustilanne on vielä olemassa? Ja voitko puhua joistakin keskeisistä vipuista, joita voit vetää?
Jack Pearlstein
Yeah. Mielestäni siksi, että kutsun sitä, meidän pikaprosessin alkuaikoina, joka näyttää nyt melko aikaisemmalta, luulen, että olimme aina puhuneet siitä, että EBITDA-marginaalit saatiin jopa 40%: n tasolle. Uskomme edelleen, että se on mahdollista. Ja tämä tulee tulemaan jatkuvasta kasvusta top-line-verkossa ja hyödyntämällä joitain liiketoiminnan sisäisiä vipuja, joten voimme lisätä vielä 1 000 tilaajaa ilman, että tarvitsemme todella investoida ydinympäristöön. Voimme lähettää vielä 20 000 lehdistötiedotetta ilman, että tarvitsemme todellakin investointeja ydinfoorumiin. And so we should get incremental gross margin dropping to the bottom-line as we rise up on the revenue line. Same thing goes for some of the new products that Kevin mentioned just a minute ago. And then, we've got sort of the third leg to the stool, which is to continue to realize some of the synergies. And I think beyond the $18 million that we plan to knock out this year, there's probably another $10 million or $11 million that we have scheduled for next. And so I think when you roll all those three together, I think you see a path to get yourself up to something like 40% over time.
Michael Turrin
Make sense. Great color. Thanks guys.
Operator
The next question will be from Tim McHugh of William Blair. Please go ahead.
Tim McHugh
Yeah. Thanks. Just wanted to ask about the strength in America. I know you said it was kind of broad-based against the product, but I guess versus the trends we're seeing, where was the acceleration, if you will, versus the prior few quarters?
Kevin Akeroyd
I think the thing that I would call out there is, while C3 has been out in Europe as of January of this year, C3 launched in Q4 of '16 in the United States — in the Americas market, and then, more importantly, in the U.S. market, which is the largest piece. So C3 maturity, right, being out. And then 2, Impact launched in January of this year in Americas and that very accelerated adoption inside Impact. And the C3 impact and the Impact impact in the United States is outsized versus the other areas. So Jack, I think that's a direct correlation. I'm not sure what you'd add to that.
Jack Pearlstein
Yeah. I think, as Kevin mentioned, right, those things continue to help on the retention rate side. Those things continue to help on the ARPU side. And we also have been doing pretty well on really both distribution and insight and I think working our cross-sell. And so the PRIME acquisition, the Cedrom acquisition, I think really adding a little bit of fuel to the Americas region in a couple places outside of the core software.
Tim McHugh
Okay. Thanks. And then, I guess can you size at all, I guess specifically the media monitoring business in Europe that is weak? I guess how big is that as a portion of the component, just so we can frame kind of, I guess, how important it is relative to the total?
Jack Pearlstein
If you look at totally EMEA revenues, it's probably in the 25% of the business range.
Tim McHugh
Okay, great. Thank you.
Operator
The next question will be from Dan Salmon of BMO Capital Markets. Please go ahead.
Dan Salmon
Hi. Good afternoon everyone. Maybe I'll just take a step back from the near term business a little bit and just ask about a couple pieces of news since your last report. Kevin, first off, shortly after the last earnings report, you announced the addition of Gregg Spratto to your management team as COO. I would love to just hear a little bit more about the role that you see him executing and how that accelerates the company's strategy. And then a second one, the type of thing that I might normally dismiss as a sort of minor investment initiative, but your innovation lab that you announced last week was kind of interesting and particularly in light of the fact that you're still introducing C3 to a lot of big brands
I'm curious, do you see the innovation lab as being more of a true Petri dish for product development. You do mention some of your partnerships with MediaMath and LiveRamp in there in the paid ecosystem, or is it as much maybe a marketing showcase, where it will be an opportunity to bring in clients, potential prospective clients and show them the full suite. But again, I would just love to hear a little bit more about Gregg's addition and the innovation lab and how you see that accelerating the company. Thanks Kevin.
KevinAkeroyd
Yeah. I will start with the second one first. While it certainly does have some nice gloss, it has some very nice marketing value, to use your word Dan. There's no question we'll get some of that residual benefit. But that's not really what it is. This is not a thought-leadership content marketing effort. This industry is 15 years behind its peers in marketing tech, adtech, e-commerce tech. We've got a lot of product innovation that needs to happen to go kind of get this industry where it needs to be and that product differentiation is going to continue to actually fuel our ability to continue to take share away from our core competitors that are stuck in the old. And that's going to continue to allow us, most importantly, Dan, as you know, to reach over into those bigger marketing TAMs and go take money away from that so that we're not constrained to just this small little communications or PR workflow market that we're in.
So right, things like getting — making sure that 90 days after acquisition, we're launching things like the ImageIQ which allows brands to go look at the trillions of images out there and monitor how those are driving reach, social amplification and impact downstream instead of just being limited to the world of tech and hashtags, which is what Cision and all its competitors have done. That's a real product that's real compelling and it solves real problems for real practitioners.
The ability to actually go take this decades-old business that has been based on kind of bullion search, NLP and a lot of humans, and say, hey, let's throw some really real machine-based learning applications at that, so that we can take that from a buzzword and turn it into real product innovation. Those are a couple of examples. But it's product and it's ship-in solutions that we will use to differentiate and that we will monetize, Dan. It's not a glorified think tank and it's not about the marketing loss. Okay?
Dan Salmon
Okay.
Kevin Akeroyd
And the first one, Gregg is — and I'll remind everybody, why did we hire Gregg? First, Gregg I think joined Autodesk when they were around $700 million, about our size and he was there for the growth, up over $2 billion. So he's been where we're going there. Gregg was there over 30 different M&A acquisitions. So he's done a lot of the inorganic growth operations and integration that we've still got ahead of us. Gregg was there around kind of single product to multi-product portfolio. Definitely, where we're going, Gregg was there from 3,000 employees to 10,000 employees. So he's kind of been in a software category that has gone through most of the growth curve opportunities that we've got in front of us. So very, very excited about the fit. It's hard to find people that have been through all of that in a software business. So really, really excited about the track record and expertise that he brings in all those areas.
And I'd say, kind of operational excellence, and then the speed, quality, cost reduction improvement, that's a big area where Cision still has got a lot of upside opportunity. Overall field operations performance management is a big one. Faster, better M&A integration that will lead to faster, better go-to-market synergies on the revenue side and synergy cost reductions on that side. So think of it as a real COO role. It's not a sales role that has — carries a fancy COO title. It's about automation. It's about quality. It's about speed. It's about operationalization. And it's about scaling ourselves a lot more efficiently than if we didn't have a dyed-in-the-wool expert to help us do it without it.
Dan Salmon
Thanks. That's really helpful. Thanks guys.
Operator
The next question will be from Rob Oliver of Baird. Please go ahead.
Rob Oliver
Great. Thanks for taking my question. Thanks guys. I wanted to start, Kevin, for you on the — your comments around Impact and ID and Audiences. I know you've touched on this a little bit, but it does sound like those products are poised to contribute maybe a little sooner than we had expected. So how did that ramp kind of relate to your internal expectations? And then, could you add a little bit of color around your comments that some — that you've seen some incremental big brand engagement in past quarter? And then I had a quick follow-up. Thanks.
Kevin Akeroyd
Yeah. I think the number of overall Impact customers and the fact that we're 1,000 plus already here in Q3 instead of not crossing the 1,000 mark until Q4, great validation and a little ahead of expectations. The number of customers that are spending five or six figures to say, hey, I need more Impact than what you're giving me in the C3 bundle, that's a little ahead of expectation. And the number of customers — we don't even productize Audiences in software until next year, but the fact that we have got the lineup of Fortune 500 customers that are — happen to be the world's largest advertisers pulling out Cision ID, Audiences and using it in things like retargeting or things like paid campaigns even ahead of us putting a label on it and having it available in the software, all of those are a little ahead of schedule is the direct answer, Rob. And all of those, I think are just as I said, early validation of something we've been strategically planning for the last two years. And to see it materializing is really exciting.
And just to reiterate, right, it is going to reduce churn, right? Once I can take PR to pipeline, if I run Cision and I can't if I run a Cision competitor. I'm not churning. It stops being about which software I like the best and more about I get credit for my business result if I run Cision and I don't, if I don't, right? So it's going to show up in churn reduction. It is going to show up in ARPU increase. It is going to show up in that subscription, right? It is going to show up in driving more PR Newswire into subscription rather than transaction. It's going to have an outsized impact, but it's going to — the outsized impact is going to be enabling us to go hit, right, the core business next year.
Now to be really clear, right, when we've got many thousands of customers on it and again, when it comes time to us to start monetizing it, I'll repeat what I just said. Am I going to be willing to go back into a world where I don't get credit for my work, right? I'm now accustomed to for the last 1.5 years, being able to prove that my PR drove e-commerce revenue or drove user-generated comments or drove pipeline. Am I going to give that up? Absolutely not. So when we monetize it incrementally, because we can and it no longer has to drive the core, it is going to have an outsized impact in its second iteration. So just think, Rob, right, the outsized impact is on the core P&L this year and next year. The second wave of outsized impact when it starts monetize, 2020 and beyond.
Rob Oliver
Great. Thanks. And then my follow-up was just, you touched on this earlier in response to Bob Labick's question, but on a subscription ARPU growth, it was a little below where it's been the last couple quarters. And I know that it's been impacted by the conversions of transaction customers, so I get that. It looks like the pace of transition, if we're reading that rightly, was just about in line where it was last quarter. So just curious if there was any other moving part in there that we should consider. Thank you guys.
Kevin Akeroyd
Rob, I just think that mix, right? Keep in mind, while we are taking subscription customers and adding products, another thing that's very, very good for this business is, if I've got a $5,000 a year transaction PR Newswire customer, if I can flip them, right, over to subscription, that's good for the business, right, because I'm taking transactional out and putting subscription in. But that'd be an example of somebody that's actually hurt in the mix and masking ARPU improvement with the opposite deal, which is a customer going from a $10,000 database only to $20,000 database plus monitoring. So there's really no got you underneath that. Just think of that as mix, and it's a pretty complicated mix.
Rob Oliver
Okay. Thanks again gentlemen.
Operator
The next question will be from Matthew Thornton of SunTrust. Please go ahead.
Matt Thornton
Hey, good afternoon, guys. A couple if I could. The first is one clarification. The 1,000 clients that are or greater than 1,000 clients that are now on Impact, is that comparable to the 575 number last quarter?
Kevin Akeroyd
Yeah.
Jack Pearlstein
Yeah.
Matt Thornton
Okay. I just wanted to make sure it was apples-to-apples. Okay, perfect. And then, secondly, I think you guys have talked about, in the past maybe starting to test price increases, starting to get back to some escalators and kind of starting to test the waters there a little bit. Just wanted to get an update on that. And then just secondly, is there any color you can give us kind of teasing apart maybe the average ARPU or churn characteristic of a C3 customer versus a non-C3 customer? Any color there would be helpful.
Kevin Akeroyd
Yes, I think at a high level, ARPU increase and churn reduction are both up. And that is primarily in the C3 cohort. It's not coming from legacy Cision or legacy Vocus or legacy Gorkana. So C3 adoption is driving both ARPU increase and churn reduction. So that's the first part is they're directly correlated.
And again, it's a couple hundred bps rather than a couple dozen bps, so it's starting to become material. On the first part, this is C3's first full cycle. We're chasing spend collapse, churn reduction and adoption of C3 this year. If it ends the year the way we think it's going to and we can focus on a little bit more on now starting to actually get a per seat price increase in its second full year because it kind of did what it's supposed to do mostly around churn reduction and product spend to this year, that will probably be when it makes some sense to start to try to test some of those pricing. But it would be a little bit premature right now. This year is about getting that second product and getting you off of a legacy product and onto C3 way more than it is to try to go chase a per seat increase because that's the smallest venue and that's usually the smallest lever and the least important one. So '19 will be the year when we start to do that. We haven't really put that in market this year, and it's been on purpose.
Matt Thornton
Perfect. Very helpful. Thanks guys.
Operator
The next question will be from Tom Champion of Cowen. Please go ahead.
Tom Champion
Hi. Good afternoon guys. Just curious if you could talk about the product roadmap at C3 and Cision Impact. Clearly some good customer up tick, but curious if there are any features that customers are looking for. And then maybe secondly, understand you just concluded the ShareIQ acquisition, but any comment on the M&A environment out there or any assets you might be looking to add through acquisition. Thank you.
Kevin Akeroyd
Yeah. We communicated this on multiple calls, too, so I'll go ahead and reiterate this. Cision ID, it's big three derivative products are Cision Impact, right, which is out and enjoying nice adoption. That's the PR attribution product. Will that have a roadmap in and of itself? Yeah. That'll be one.
Leg number 2 is Audiences. And again, as we — that actually doesn't officially go into the product until next year, but savvy clients know it's there and are pulling it in and using it now even ahead of actual formal productization, that's number 2.
Influencer graph, which most of you have heard me articulate before, that's a first half 2019 roadmap release, the third big derivative product on Cision ID. And that's the ability to say, right, hey, communications professional, now that we are scoring every single time that influencer — say, that influencer is a reporter for Wall Street Journal, every single time that reporter pushes something, we're scoring how many people it reached, what type of people, right, were they VPs of IT, were they managers of HR and what downstream impact did they drive, right? Did they drive web traffic? Did they drive pipeline? Did they drive e-commerce? So we are scoring the world of influencers out there. And when communications professionals, next year, can say, well, I no longer want to guess, I only want to go pitch influencers, they reach VPs of IT to drive this kind of business results in this order. It's going to fundamentally change, right, that traditional media database. And that's called influencer graph. So those are the big 3. One's out, one's almost out but being used already and one is going to push in first half of '19.
The only one that I think that is worth mention is, it is the enabler of joint product with partners, right? So the partnership that customers can use with LiveRamp for onboarding, for instance, that's predicated on Cision ID. The ability to go push the easy button and go from, right, a Cision earned media audience to activation inside the MediaMath platform in one integrated suite, that's based on Cision ID. As we continue to do more and more productized integrations with the big martech and adtech partners that these customers have already done investments in, that's all based on Cision ID as well. So that one will become material as we do more and more of those because Cision ID is the base. So that's the four-way to think about the next 2 years of Cision ID.
And then more of the same, again, doing things like introducing machine-based learning into C3 for instance, while they might not sound like a big deal, it is going to be a pretty big deal, which is why we called it out in the innovation lab the way we did. And I know I've said this a couple of different times, but our customers know that images, right, that photo or that icon, or that logo has an outsized impact.
Well, one, there's lots of it that I'm capturing. Two, it has an outsized impact. It gets shared a lot more, it just drives a lot more behavior. So things like the ShareIQ acquisition going into, right, C3 as a productized thing that you can buy from Cision that you can't buy from Cision's competitors. Those are kind of core use cases, but they're going to be core use cases done in a technologically superior way as part of the platform. So we think they're going to be really, really differentiating as well.
And then, the last part of your question, we continue to be consistent on this, if we can do very capital non-intensive acquisitions that give us a nice technologic leap like the ShareIQ one, those are definitely the type of things that we are going to continue to keep our radar out and look at on the acquisition front.
Tom Champion
Thanks very much really helpful.
Kevin Akeroyd
I got all 3 of them?
Tom Champion
Yes, I think you got it all. Thanks a lot.
Operator
The next question will be from Matt Hedberg of RBC. Please go ahead.
Matt Hedberg
Hey, guys. Thanks for taking my question. I wanted to kind of just take a higher level view here. And when we look forward to next year and beyond, C3 is obviously doing well and new product introductions seem to be helping with the adoption there. Are there other sort of tactical things that you can do, be it sales and marketing or product packaging, to drive even faster adoption? And have you thought of what percentage of your base may always stay on a transactional offering?
Kevin Akeroyd
I think that one of the things that's exciting about this is the flat-out better execution. More cross-selling, more tenured reps, right, selling three products in a bundle instead of two, right, making that the lead dollar, right, convert faster, getting some of the markets like Canada and Europe to the stage and maturity, right, where the USA is. There are so many blocking and tackling and execution issues that we're not perfect on that will continue to actually just drive the core business and bolster, right, the investment thesis and kind of back up why we think we're going to continue to execute against the plan the way we laid it out all the way back to the SPAC process.
So yes, product innovation is going to be a key one, but there are all kinds of, what I'm going to just call, execution, getting smarter, getting faster, getting better that I think are a lot of opportunity creation that we haven't perfected that are going to help the company on a go-forward basis as well.
Jack Pearlstein
I'd also add that, tactically, if we can address some of the media monitoring weakness in the U.K. and France, I mean, adjusted for those two items, the core business grew roughly 4% this quarter on a year-over-year currency adjusted basis. So I think if we can get that addressed and fixed tactically, I think that has a pretty outsized impact on our top line growth rate as well.
Kevin Akeroyd
Yeah. And one more that I think that's right, I think that most people on the phone know, this entire category, for decades has had a real churn issue. This category, Cision and all its competitors, just don't look like most other SaaS models, but if we can continue to, right, get that second, third and fourth product, we can continue to make things stickier. And most importantly, we continue to be the only place where you actually get credit for your work. While we are really, really excited about the material churn improvement that we've driven already this year, we don't think we've maximized that at all either. So we've got a lot of improvement to go that we still need to go get on the churn reduction. And that, obviously, in a business of our size, it's one of the biggest levers you can move. It's just, we'll need less revenue, right, every month and every quarter and we still think we've got a lot of that in front of us as well.
Jack Pearlstein
And I'd say on your second question, I doubt we'll ever get north of 90% subscription. I think there's always going to be probably 10% of the business that wants to do distribution on a transaction basis. And a lot of that is at the smaller sort of corporate level who don't want to tie or commit to a subscription arrangement and so we'll happily take that business. But I don't think it ever converts.
Kevin Akeroyd
Right. And even if that's just a once a quarter pay-go transaction, that's the $1,300 that Jack mentioned, right, in the script, take that all day long. Well, I might show up and want to spend $300 once every two years, that's the business that, when you see the transactional low end go away, it doesn't really pay the cost to acquire that and it really doesn't pay the cost to serve that, so we'll do it but we're not going to resource that piece of the business.
Matt Hedberg
Super helpful. Thanks a lot. Great color.
Operator
The next question will be from Tyler Radke of Citigroup. Please go ahead.
Tyler Radke
Hey. Thank you. Good evening, gentlemen. A question on the Cision ID, specifically around the customers that are kind of spending more than their basic allotment. I'm just curious if you've been able to observe kind of a common thread in terms of where that budget is coming from and if you're seeing any kind of low-hanging fruit in terms of use cases or category of customer?
Kevin Akeroyd
Let's see. A couple questions in there. The overall impact adoption has been in dozens of vertical industries. The subset of the cohort of use case — the industry-specific use cases that are driving large purchases of Impact above and beyond what we include in the bundle, the superstars of that one are quick service restaurants, right? That's really big, think every restaurant franchise or coffee franchise or doughnut franchise or whatever, that's a big, big industry. They're in that cohort. CPG is in that cohort. Travel is in that cohort. Retail is in that cohort and technology products, not necessarily technology professional services, right, but technology products. That's the subset of vertical industries where we are seeing accelerated Impact — the purchase of Impact above and beyond the bundle, so that's the answer to the second one.
And both of those are actually getting funded — for the most part, they're getting funded by the communications budget, right? It's the same core buyer because again, it's about them. It's me in my old job, right, when I was standing in front of Mark Hurd and Larry Ellison in my quarterly review finally being able to tell him that I drove x amount of pipeline from my PR efforts, right? So that's core PR, it's core comms, it's the core buyer.
The audience is the same people that are being sophisticated on Impact are basically the exact same vertical industries that are also taking Cision ID's out of the system and running retargeting or paid advertising campaigns. That retargeting spend and the ad campaigns is actually coming from the marketing and advertising department not coming from comms.
So it represents that CPG company or that technology company buying Impact, getting sophisticated on it, getting digital advertising in the room and saying, look at this amazing data source I now have that you can actually go use to improve the performance of that next retargeting or ad campaign. But that's getting funded by the marketing folks not by the comms folks, which is exactly the strategy, right? The strategy is Cision is going to reach back over and start pulling marketing spend in and this spend on Cision Audiences, to use Cision IDs to go improve advertising, it is a direct example of that strategy come to life.
Tyler Radke
Okay. I just wanted to clarify on that. So you mentioned, is it sort of getting initial funding from the communications budget and then kind of once they're able to demonstrate that ROI, they're getting kind of the marketing dollars because it sounded like you called out both, I was just trying to understand…
Kevin Akeroyd
It's product specific. Impact, right, is the comms department getting attribution for the first time, so they're funding it and they will fund it into perpetuity. Audiences is the advertising department actually taking Cision ID and running advertising against it. So both the initial and the ongoing funding for Audiences is coming from marketing and advertising. So think of it as a product. Impact is getting purchased my comms, Audiences are getting purchased by marketing.
Tyler Radke
Got it. And then last one for me. Just be curious to see if there's been any meaningful change in the competitive landscape, either versus your main kind of semi-scaled competitors, if you will, or on kind of the more niche players, just any change you put through. Thank you.
Kevin Akeroyd
Yeah. I think there is two. One, this market is starting to wake up like all the other markets have, the way CRM did, the way marketing did. The buyer is really starting to say, I don't want to buy eight solutions from eight different vendors any more. Integrated solutions is becoming important, right? And gosh, Meltwater, for instance, is a semi-scale competitor, they continue to make acquisitions along that on a much less effective and lower scale than we are, but they continue to lean against that. And usually people like Businesswire and Trendkite, for instance, right, them deciding to go to market because they know that the buyer wants to buy fewer things from fewer vendors. You look at some of our competitive activity and obviously our strategy, the buyer wants to buy less stuff from less vendors. That obviously is a — it's a trend and it's one that favors Cision immensely, given — right, given the asset base we've put together and how we've going to market with C3.
And then, a second one is, while PR getting business results attribution the way e-commerce, or the way advertising has for the last 12, 15 years, felt a little evangelical and aspirational 2 years ago, it is now an active part of RFPs inbound demand gen. It's shifting from what an interesting idea to I got to have it because I just simply cannot continue to reveal its OpEx but doesn't get credit for its work. So the market trending towards more integrated solutions from pure vendors, one, and the market saying I've got to figure out how to start showing myself as a business results driver not as just cost center are the two big industry trends. And obviously, that's good news for us because we've been building against both of those for the last two years. So it's good for us to see it materialize.
Operator
This will conclude our question-and-answer session. I would like to hand the conference back over to Kevin for some brief closing remarks. Kevin?
Kevin Akeroyd
Thank you. In closing, I'd like to say that the Cision management team remains truly excited about the opportunities in front of us to continue to drive revenue and margin growth globally, deliver innovation to our customers and create value for our shareholders. We believe we're in a very strong and unique position to capitalize on these opportunities. And lastly, I'd like to thank everyone for joining us on the earnings call this afternoon. Thank you.
Operator
Thank you, sir. Ladies and gentlemen, the conference has concluded. Thank you for attending today's presentation. You may now disconnect your lines.
[ad_2]

Source link