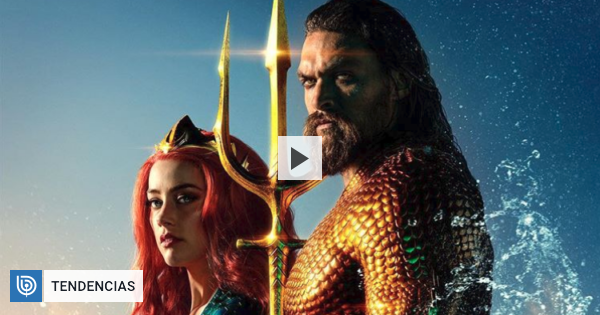 On Monday, the last trailer of Aquarius, a movie that tells the story Arthur Curry, The heir to the Atlantis throne and the Superhero of the Justice League, played by Jason Momo (39).
The preview shows a number of new scenes, many of which are during the young hero's years when he has been trained in the Nuidis Volcano by Willem Dafoe (63).
This is not the first time Dafoe plays a comic book as he also gave life to Green Goblin in the first movie Spider-Man (2002).
At the same time, Curry is not the first time with the vast DC universe (DCEU), because it was part of the film Justice League, released in 2017 and received regular reviews.
In this movie, Arthur is embarrassed because he is not sure if a man belongs to the world where his father is from, or to Atlantis where his mother was a queen.
Eventually, he is convinced to go to Atlantis to try and restore his place to the throne and thus save his people … and the whole world.
Aquarius performances in Chile's cinemas on December 13.