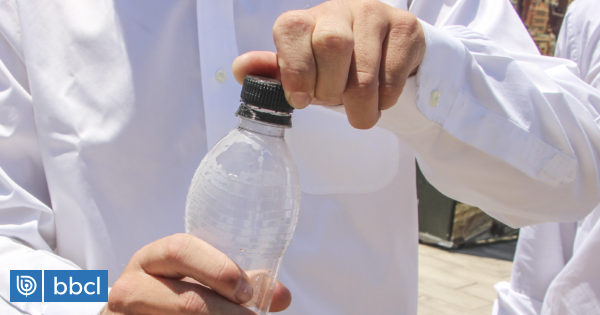 The engineers of the Catholic University of Chile (UC) designed a bottle of "biotope" aimed at replace the "single use" plastic, which takes about 500 years to break down.
The new prototype, in detail, was designed a biodegradable polymer made from maize unlike conventional caps, made of polypropylene.
Thus, "Takün", as it was baptized, facilitates recycling work and it could help to replenish these tanks, unlike today.
According to the creators of the idea, Agustín Escobar states in its statement that plastic bottles "are one of the recycled materials in the country, unlike the loss of their individual uses, one of the ten most polluting wastes in the beach and the oceans, according to the European Commission. "
"It is made of a variety of plastic, it is necessary to separate the container cover that prevents it from being collected. This is a problem for companies, Escobar added to the letter.
According to students worldwide about 480 billion plastic bottles were sold around the world in 2016, the same number of capsules being produced.
Every year the oceans will receive some 500,000 tonnes of plastic waste. These leave for beaches with waste of up to 85% of this material.