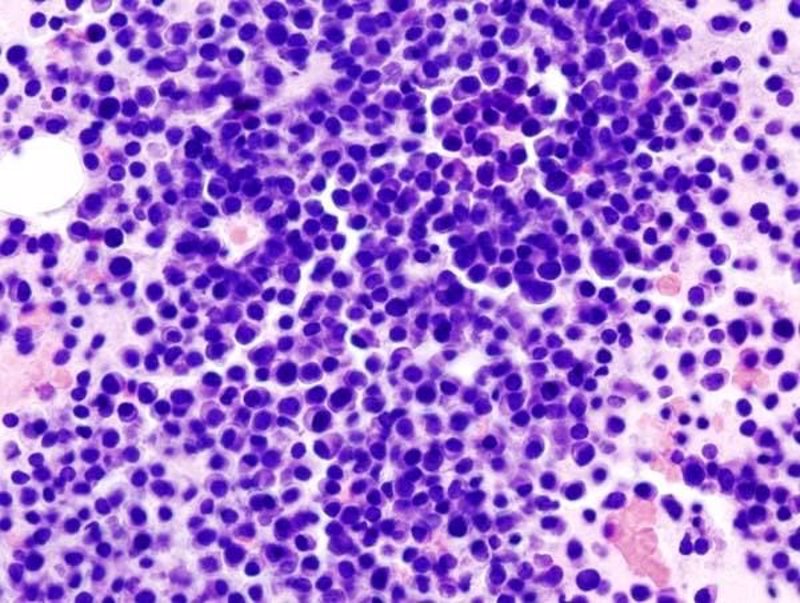 Posted 12/17/2018 5:31:44 PMCET
MADRID, December 17 (EUROPA-PRESS) –
Researchers at the University of Newcastle in the United Kingdom have shown that lenalidomide treatment in patients recently diagnosed improves the survival of bone marrow cancer patients.
The results published in The Lancet Oncology show improvement for those who received continuous therapy with this drug compared to those who did not receive it. The study found that long-acting lenalidomide therapy – known as Celgene's Revlimid & – doubling the duration of remission and also improving the survival rate of young patients by almost 8%.
This major such study brings hope back to bone marrow cancer or multiple myeloma which is difficult to treat. Myeloma is a cancer of the plasma cells and can affect different areas of the body, such as the spinal column, the skull, the pelvis and the chest. Current treatment usually includes chemotherapy and stem cell transplantation.
Professor Graham Jackson from the Newcastle Cancer Research Center at the North Institute of Nuclear Medicine and the Newcastle Freeman Hospital Hematology Consultant worked in research across the UK. "This is a breakthrough because it shows that long-term use of lenalidomide significantly improves the time that patients with myeloma remain remarried after initial treatment," he said.
"It's a big step and, most importantly, it shows that lenalidomide for younger patients improves the overall survival of this difficult-to-treat bone marrow cancer." Our research highlights lenalidomide should be considered for newly diagnosed patients. after the transfer of stem cells, "he added.
The seven-year study included more than 4,000 patients in 110 hospitals in the UK and funded mainly through Cancer Research UK Myeloma UK and various educational grants. As part of the study, 1138 newly diagnosed patients were randomly treated with lenalidomide and 834 patients with observation, which was after their first treatment.
The results show that lenalidomide can prolong the mean remission time in younger than two years of age and in elderly and less suitable patients over the age of one year. Reduces the risk of advancing or dying more than 50% in both groups.
The study was conducted through the University of Leeds Clinical Trials, and hospital experts from across the UK participated in the study.
Professor Gordon Cook, Leeds Leeds Clinical Director of Clinical Trials, wrote an article and believes that lenalidomide should be available in the NHS. "Our results confirm that lenalidomide can significantly prolong the life of people living with myeloma in the largest test until today, and this treatment is not yet available in the NHS with this patient group, which is a unsatisfied need," he added.
On the other hand, the results confirm the results of three much smaller studies that showed that Lenalidomide reduces the risk of disease progression or death by 50% compared with placebo or without treatment after stem cell transplantation.