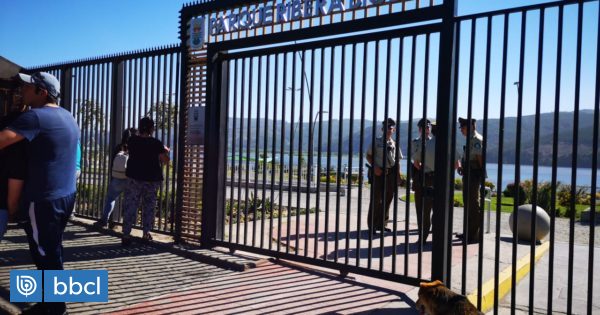 News in development
We will gather more backgrounds about this news, stay up to date with updates.
This Monday afternoon it was found a woman's body underwater personnel of the investigative police in the waters of the Bío Bío River.
The above mentioned, waiting for emergency groups present in the Ribera Bío Bío park in Chiguayante.
The group of PDI's homicides came to the scene who practiced a external research found in the body.
Likewise, representatives of the Prosecutor's Office, Mayor Chiguayante, Antonio Rivas, and Governor Concepcion, Robert Contreras, also attended the event.
There is a discovery in the middle of looking for two women who are supposed to have lost this place, most recently being Helena Villegas, whose tragedy was lost last Thursday.
After the arrival of a police officer, Villegas's relatives were allowed to attend the park by talking to the prosecutor's office.
To this is added Tamara Zurita, a young woman who disappeared two months ago.
Even though the families of both women are looking for them, there is still no confirmation that the body found corresponds to one of them.