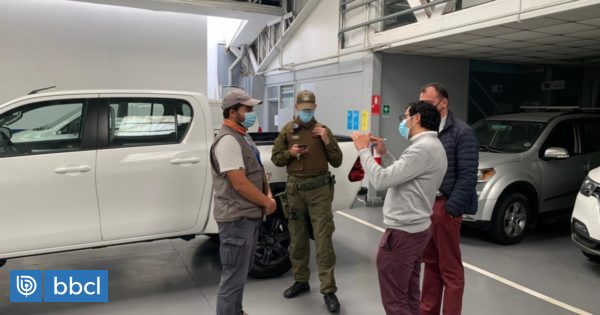 Valparaíso area
Wednesday 31 March 2021 | 23:45
Posted by Diego Vera
The information is from Brenda Parra
The closure of the Health seremi business premises and three sanitation summaries were carried out for a Viña del Mar automotive company non-compliance with health regulations is the first step in the quarantine plan of the municipality.
This was pointed out by Jorge Cafena, Director of Security, Supervision and Municipal Administration at the Municipality of Viña del Mar, who also explained that:Workers hid on the second floor of the automotive industry when they went for an inspection and also made it more difficult to submit certain documents.
According to Health Serum Georg Hubner, the manager of the business premises said he was alone, however, 4 people worked.
In the presence of Carabineros, 3 health summaries were made. In one branch office, they even visited the public, and capacity was also required to be reduced as there were more than 40 people there.
At the same time, at the other office, a similar section was filed with the local police court because it did not file commercial patents valid at the time of the inspection.