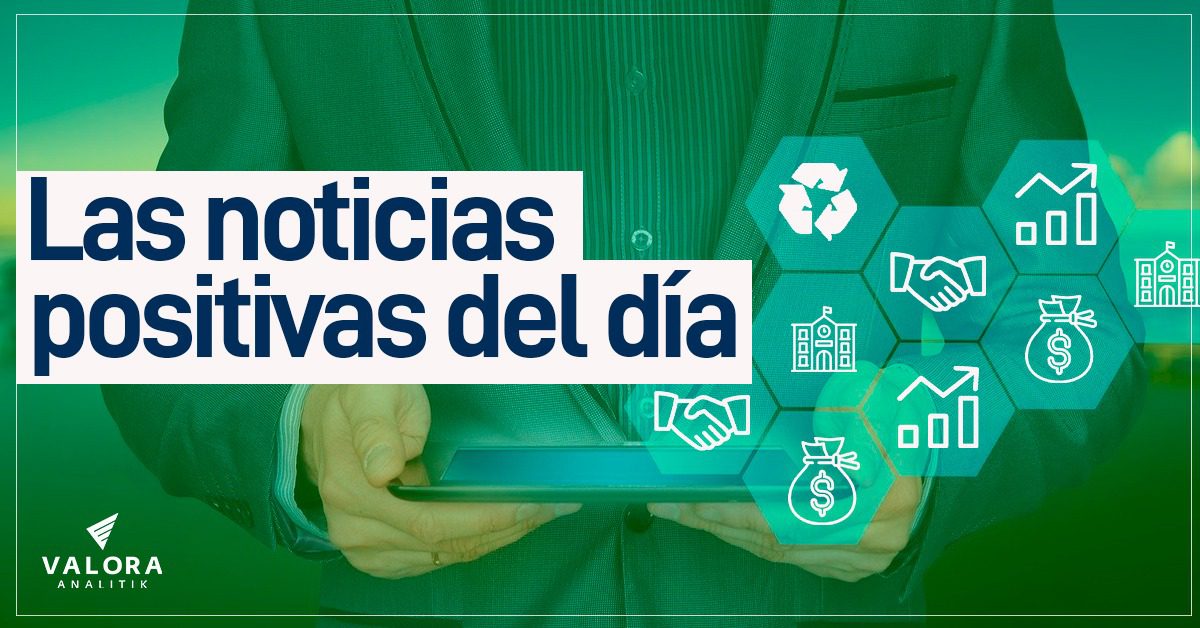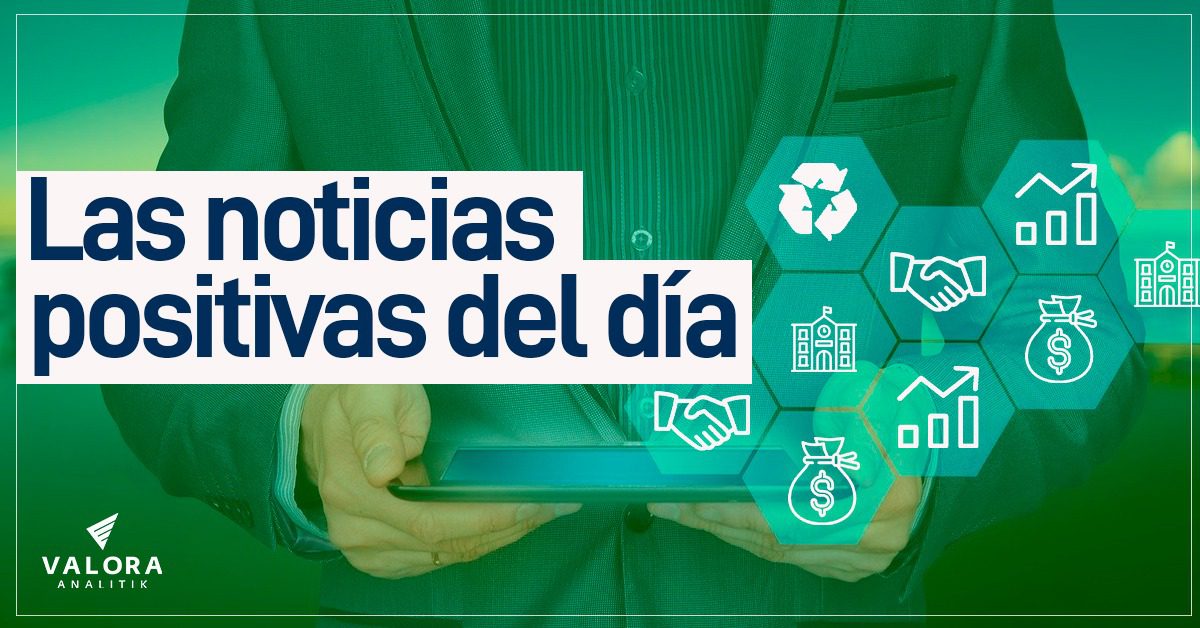 On March 30, Grupo Argos and Valora Analitik will compile the positive news of the day in Colombia and the rest of the world. Click here for more information on the positive newsuí.
An application from the Colombian company Treelife that converts exercise into planted trees; P & G's gender equality strategies and efforts; and the environmental challenges of Terra-E in Antioquia (Colombia) make up today's choice:
Treelife, a Colombian app that turns exercise into planted trees
Daniel Salinas and Juan David Almansa set up a non-profit foundation to plant trees in Cundinamarca and reforest forests in Colombia.
Thus began Treelife, which is now an application with more than 25,000 active users and has planted 4,500 trees, while 15,000 trees have been cultivated with " seed balls " using drones.
There is no app in Colombia that allows visitors, exercise, cycling or yoga to give their users tree planting and afforestation. This is what Treelife is all about, an application that plants a tree every 85,000 steps and every 150 kilometers.
Both Daniel and Juan David are scaling their app, and they already have a goal: to make it the most downloaded app in Latin America to facilitate afforestation on the planet. Daniel, meanwhile, is graduating from his university, and this year he hopes to be able to continue his university studies in the United States or come to Y Combinator, where he wants to accelerate his entrepreneurship.
To the next level of the forum, entrepreneurs came to the clubhouse, where they met two Colombians who are working to accelerate digital innovation and technology in Colombia. The first, Sebastián Torres, Caleño, who moved to the United States and is now on SpaceX, the space company Elon Musk. Another, Sebastián Mejía, founder of Rapp, is a unicorn worth $ 1,000 million.
Mejía is the one advising Treelife to bring this project to the Silicon Valley elite. His advice has been important to Daniel Salinas and Juan David Almana in their efforts to further develop the application and improve it in the technological part. Mejía advises Daniel to join Y Combinator, the starter accelerator that gave birth to Airbnb, among other unicorns.
For his part, Sebastián Torres, a Colombian on the lips of the scientific community for his contribution to rockets that take tourists to the moon and Mars, is one of Treelife's first investors.
Treelife is currently progressing in a round to raise $ 500,000 in investment capital, with the goal of attracting multiple investors looking to acquire at least a $ 50,000 stake.
Recommendation: Positive news Fundación Esteban Chaves, KIA Colombia and Comfenalco Antioquia
"P&G Por Ellas" is a P&G initiative that reaffirms its commitment to gender equality in the region
Procter & Gamble (P&G) reaffirms its historic commitment to gender equality as one of the most important pillars of equality and inclusion. The company will present the P&G Por Ellas platform, which combines several initiatives aimed at promoting gender equality and empowering women in the region and thus building a fairer society for present and future generations.
Two main programs belonging to the main platform are currently registered open, one of these for Colombian entrepreneurs who want to join and participate. It is P & G's regional supplier development program, an alliance with the NGO WEConnect International, which aims to identify, certify and train women-owned businesses in Latin America.
The program seeks to promote the development of regional suppliers to help them improve their business models. This initiative will be implemented for the first time in the world in a virtual way, with 30 vacancies coming from Argentina, Brazil, Chile, Colombia, Costa Rica, Mexico and Peru.
Registration is open until April 8, and the main selection criteria are small and medium-sized businesses, which are managed, controlled and owned by women. The trainings will be held in May and June and will consist of modules provided by the Procter & Gamble executives themselves as well as external guests.
This initiative is part of the regional #ActuemosUnidos campaign, which combines P & G's efforts to deliver 2021 good practices related to community impact, equity and inclusion, sustainability and environmental stewardship.
Recommendation: Positive news from Rockwell Automation, Unilever and NH Hoteles
Through environmental challenges and digital interaction, 1,243 children provide great environmental education in the area
A total of 63 educational institutions, more than 2,500 recognized students, and the goals that were 100% achieved are just some of the results of the Terra-E competition in the Aburrá Valley (Antioquia, Colombia) metropolitan area, which ended this week. in the category of environmental challenges.
"The Terra-E – Exemplary Environmental Areas 2021 competition was launched in January. The aim is to strengthen the environmental awareness process for children, young people and parents on issues such as total solid waste management, risk management, air quality and composting."
The winners are those who achieved the most student participation in challenges such as: storing digital evidence (video, photo or audio) of environmental activities and registering them online, using and submitting evidence of automatic Ecobot recycling machines, providing reusable material to registered recyclers or scheduling it Through the Vitia app and share evidence of the delivery process.
On 23 March, the Aburrá Valley metropolitan area started awards at the most participating institutions. They are:
First place: A higher normal educational institution in Envigado. Prize: $ 6,000,000 after reaching 193 students for the competition.
Second place: José Antonio Galán School in the municipality of La Estrella. Prize: $ 3,000,000 for 153 student participation.
Third place: San Jose School (Itagüí). Prize: $ 1,500,000 thanks to the participation of 84 students.
The personal contributions of 450 students are also recognized. The awards are invested in improving the technical infrastructure of each facility.
Advisable: Positive news from Bancóldex, Alimentos Polar and job recommendations
At the end of the strategy, students from all over Antioquia will be able to attend seven environmental courses, which they will have free access to. After completing them and downloading the certificate, they can participate in various lotteries.
–

Source link