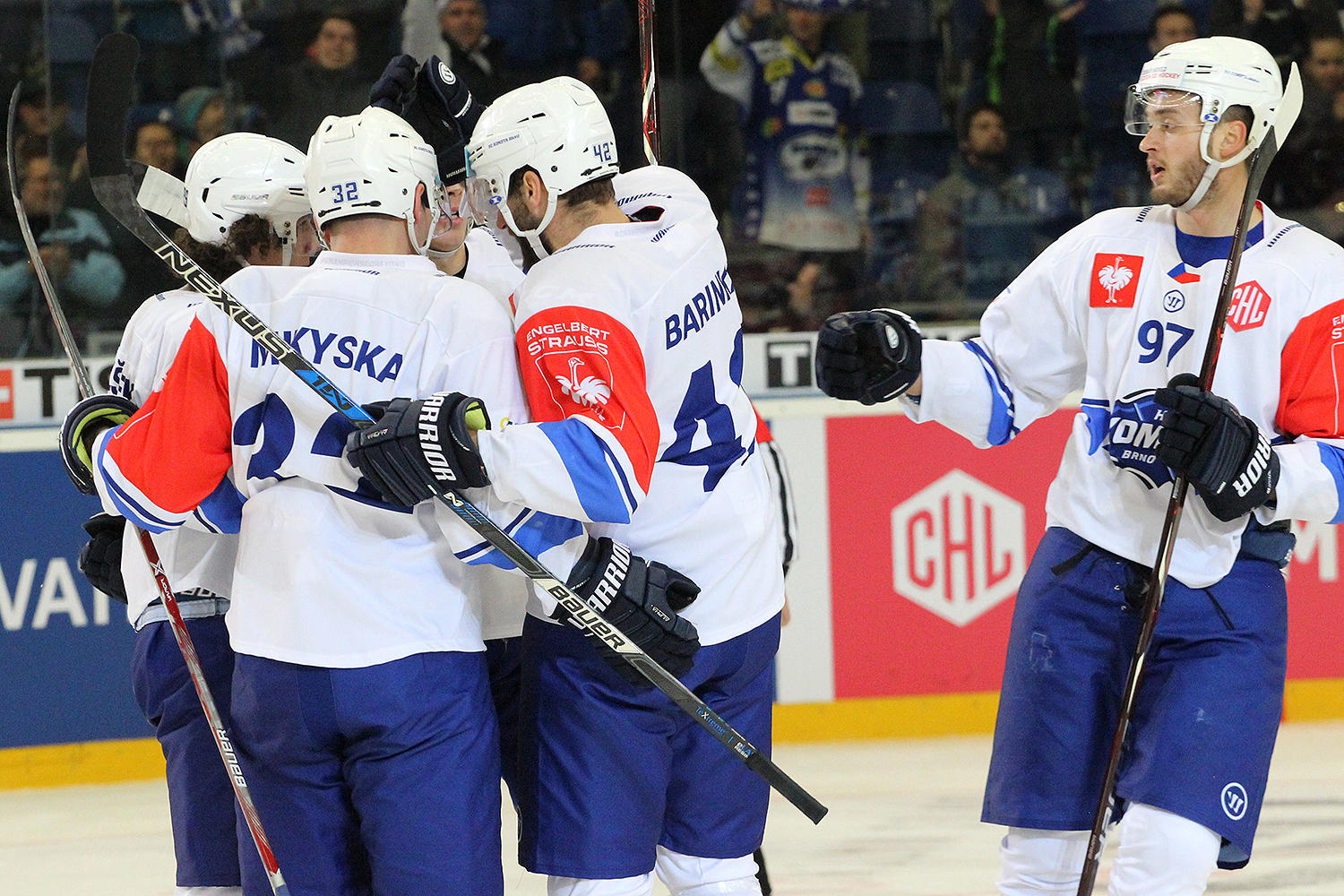 Comrade Brno hockey players won the Tapparu Tampere 5: 1 Champions League first round. The Czech champion won better in the match, from which Comet won the three-point round.
Team Leader Cermak, Peter Mueller scored two goals. The boat schedule is two weeks in Finland.
The Brno team was the strongest team with only Captain Martin Zaťovič, who had to abandon an extra invitation for health reasons for health reasons. The comet surprised the opponent more strongly and added the exact end.
The game was opened after eight minutes by Čermak, who quickly online, which Heljanko just started in front of him. 90 seconds later, he shot the Finnish goalkeeper Plášek. At the start of the match, the guests were unable to cope with the Comet's forcing and they often had problems with the midway.
After the breaks, Finns grew up. The pressures helped Mueller pressure the attacker at the beginning of the second. Goalkeeper Vejmelka allowed Comet to defend and Mueller added a third goal from his own crane immediately after returning to the penalty bench.
Tappary's hockey scorer was 25 minutes into the match when Kemii's shot from the blue line ended before Moilanen scored. But Kometa did not allow an opponent. On the other hand, 12 seconds before the third third end, after the Hruša pass, Mueller took the shot.
Carefully played Comet did not accept the turnaround. On the other hand, 49 minutes after the Heljanka mistake behind the mantinel, Mueller roll and Holík increased the fourth goal. The match was 54 minutes after Čermak.
Eighth Play Off Hockey Champions League – Preliminary Match:
HC Kometa Brno – Tappara Tampere 5: 1 (2: 0, 1: 1, 2: 0)
Apertures and Records: (L.) Čermák (Dočekal), 10. Plášek (D. Mikyska), 23. Mueller (Dočekal), 49. Holík (Kašpar, Mueller), 54. L. Čermák (Mallet) – 25. Moilanen , Levtchi). Judges: M. Andersson, Sjöqvist (both Swedes) – Lhotský, J. Svoboda (both CRs). Exclusion: 5: 3. Nothing. Viewers: 3365.
Brno: Vejmelka-O. Němec, J. Mikuš, Štencel, Gulaši, Bartejs, Malec, D. Mikyska, Barinka-Mueller, P. Holík, Kašpar-Köhler, L. Čermák, Dočekal-Mallet, J. Hruška, R. Zohorna, Plášek. Coaches: L. Zábranský st., Horáček, Pokorný and Oslizlo.
Tampere: Heljanko – Rantakari, Vittasmäki, Kemiläinen, Mäntylä, Fälth, Elorinne, Rautanen, Utunen – Kuusela, Malinen, Záborsky – Ojamäki, M. Järvinen, J.-M. Järvinen – Erkinjuntti, Jasu, Luoto – Levtchi, Rauhala, Moilanen. Coaches: Rautakorpi, Grönvall and M. Ojanen.
Source link