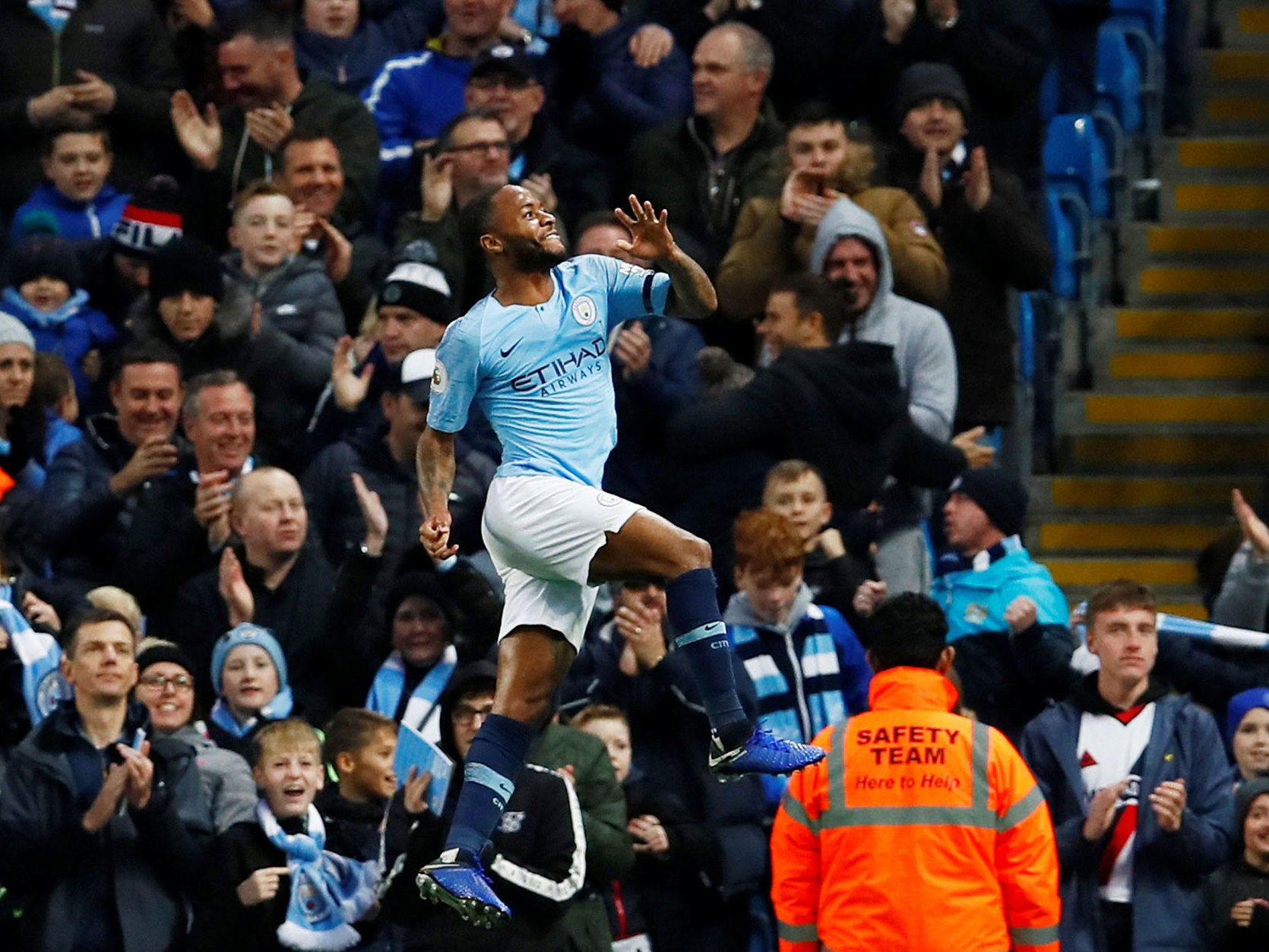 Raheem Sterling hopes to give Manchester City fans plenty of reason to sing his name after Sunday's sweep of Southampton.
England continued his brilliant recent form by bringing two goals and setting up three more when the masters were restored to the Premier League's top 6-1 win at the Etihad Stadium.
The audience was delighted in his presentation and their praise did not disappear from the age of 23.
"I love it when they sing, I'm on top of the league," Sterling said. "I have to try to keep them singing.
"I enjoy playing at Etihad anytime. It's an amazing stadium that comes here and sees my family and everything."
Sterling's remarks can be considered as a city incentive to close the deal with a new club.
Former Liverpool player's current arrangement ends at the end of next season, but last week there were reports that he orally agreed on a new contract after months of negotiations.
The fact that this will be confirmed in the coming days, as suggested, will remain to be seen, but City and Sterling are certainly in good shape during the big weeks.
City host Shakhtar Donestsk Champions League on Wednesday before hosting the rivals Manchester United next Sunday.
"They're a tough game," Sterling said. "It's a massive week ahead of Shakhtar. It's the main game, we have to try to win this and then go to the derby."
The city was furious against the saints and all, but played inside the game within 18 minutes. Wesley Hoedt changed to his own net before Sergio Aguero set home 150. Premier League goals and David Silva dropped by one-third. Sterling hit twice on both sides of the break and then passed a hat chance by hitting Leroy Sane's late sixth.
Sterling said: "It was a great team performance today. The guys started really well, and we were fantastic without the ball, not just the ball, but we needed to benefit Liverpool's points and I thought we were great at times.
"Football is the hardest to achieve goals and we have done so, we were unscrupulous and took our chances, as it is at this top level.
"You can not say that they did not defend very much – you have to put the ball on the back of the net, this is the most important thing, we have players that are currently unscrupulous and will continue for a long time."
Southampton's only consolation came to the end of his goal of drought when Danny Ings' penalty was their first hit in six games. Yet it was a one-sided competition and left the saints without profit in seven.
Midfielder Pierre-Emile Hojbjerg told the club website: "We feel terrible, I can only say once again to thank and apologize to the supporters and regret for the Southampton Football Club.
"It's hard to put the word in the game, you know it, it's frustrating, you're deceiving – you have to turn it on and use it on fire and use it as a fuel to go ahead and give everything next victory on Saturday.
"We are responsible for what we do, to take our jaw and to grow it."
PA
Follow independent sports at Instagram here, from all the best pictures, videos and stories around the world.