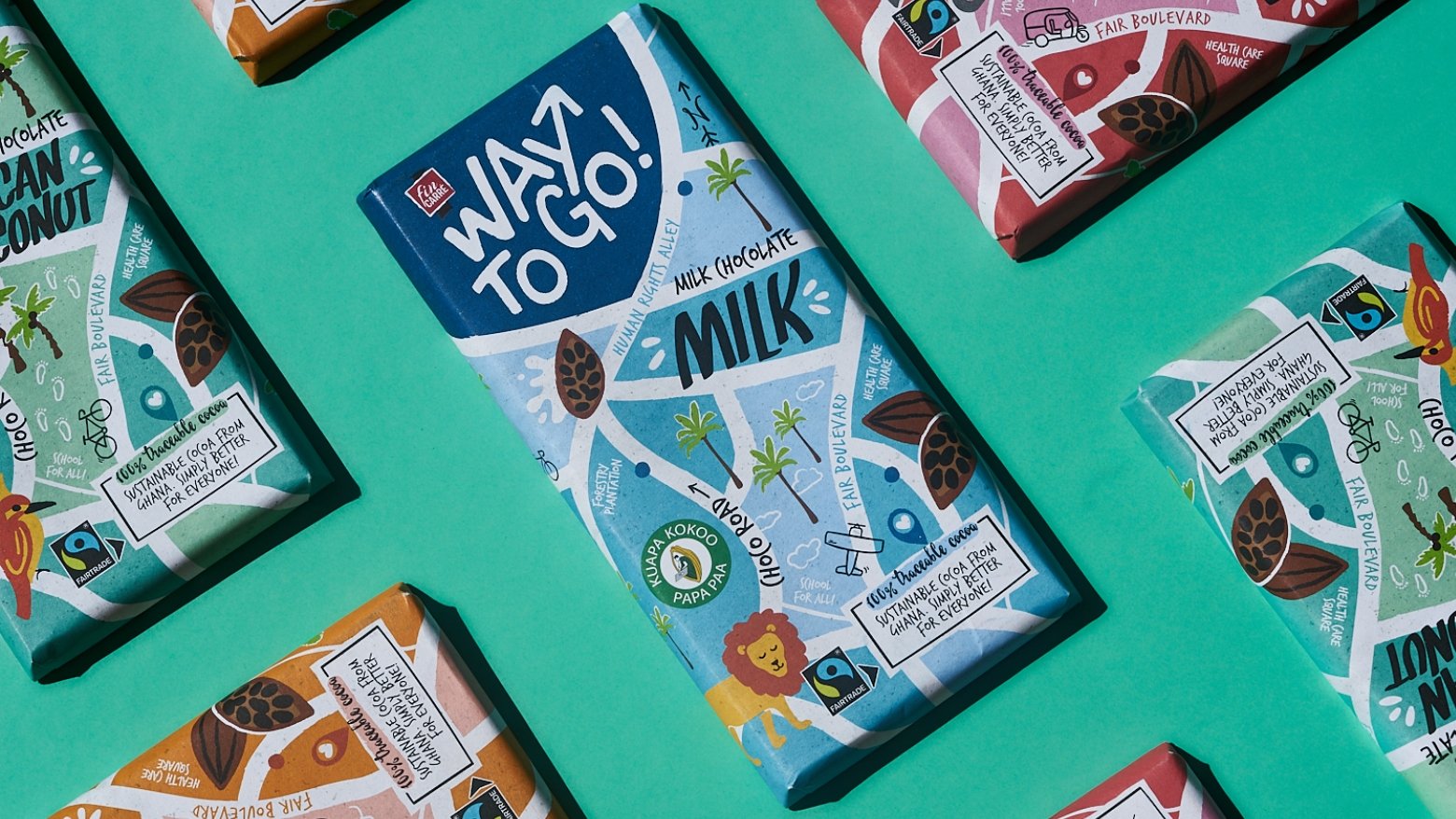 "We are constantly expanding our range of brands to more sustainable products. This time we are introducing the highly sustainable Fair Trade certified chocolate" Way To Go ", which uses responsibly grown cocoa in Ghana. the goal is to improve the well-being of cocoa farmers, "says Justina Šležienė, Purchasing Manager at Lidl Lithuania.
Offers four flavors of chocolate
All Lidl stores have four flavors of Way To Go chocolate – milky, black, salted caramel or coconut and pecan (curry). According to a representative of Lidl Lietuva, Way To Go chocolate also has a special package that explains how each of its pieces affects the well-being of cocoa farmers.
The cocoa used in Way To Go chocolate has not only grown more sustainably, but is also 100% traceable. The cocoa used for chocolate is grown by Kuapa Kokoo Small Cocoa Growers Cooperative Ghana. The buyer will see this information both on the chocolate packaging and on Lidl's website.
Part of the income goes to small cocoa farmers
Lidl, Head of Purchasing in Lithuania, notes that one of the key features of this chocolate is that Lidl provides financial support to small cocoa farmers in Ghana for training for each Way To Go chocolate bar purchased.
"We are grateful to farmers for specific training, during which farmers learn to create a long-term business model that will enable them and their families to earn enough income to diversify their incomes. , the interlocutor says.
Ensure higher standards and build a sustainable future
The speaker notes that Lidl has committed to using only more sustainably grown cocoa from the beginning of 2023, but this is not possible for some alone. That is why we work with recognized organizations such as Fair Trade and UTZ, which promote human rights, fairer trade and environmental protection.
The Fair Trade certificate identifies products that raise higher environmental and social standards during cultivation, as special attention is paid to ensuring decent working conditions. This will contribute to a sustainable and safer future for farmers.
The second prize is awarded to Fair Trade
According to the head of Lidl Lithuania's procurement department, farmers who cooperate with Fair Trade undertake to operate in accordance with the organisation's standards, to which special attention is paid to ensuring their well-being in Fair Trade.
"Because the price of cocoa beans is very volatile, harvested crops often have to be sold at a price that does not cover the cost of growing cocoa. Fair Trade they can invest in various projects that help their lives and the lives of others, "says J. Šležienė.
Order number: PT_86259911