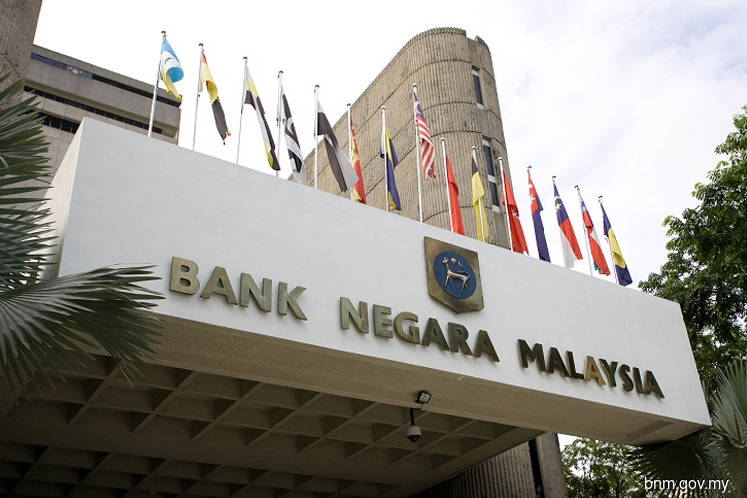 [ad_1]

KUALA LUMPUR (November 7): In Malaysia, the central bank is expected to remain unchanged on Thursday, Reuters a survey showed the economy's growing fiscal deficit and growth slump.
All 10 economists Reuters anticipating Bank Negara Malaysia (BNM) that its overnight interest rate remained unchanged at 3.25 percent in its policy review.
The central bank may have to look at potential cuts forwards, but only if the government's plans to reduce public spending have a significant impact on Standard Chartered's attention.
"Growth is still slower and is still satisfactory, supported by consumer spending and growth in loans," the bank said.
For the last time, the central bank lowered its interest rate in July 2016, when it fell to 3.00 per cent due to weak growth and Brexit's uncertainty.
In January, Malaysia raised the key rate of 25 basis points to "normalize" monetary policy after the economy grew strongly during the first three quarters of 2017.
Prime Minister Tunin's new government, Mahathir Mohamad, has forecast growth this year to 4.8 percent and to grow slightly to 4.9 percent in 2019. Earlier administration had targeted growth of 5.5 to 6.0 percent this year.
The new government also abandoned its previous fiscal deficit target of 2.8 percent in 2018 and is projected to grow to 3.7 percent – the highest since 2013. It expects the deficit to fall to 3.4% next year.
In addition to economic growth, the central bank must also consider investor views, as the interest rate cut may cause capital movements to the local credit rating agency's RAM.
HSBC noted in a research message that the Malaysian current account surplus also gives the central bank room in order to maintain its mode of operation, despite the US Central Bank's interest rate rise.
"We do not believe that the sharp decline in inflation or the" breakneck "phase of the noramlization growth in the past year affects the central bank's policy change now," HSBC said and saw no change in 2019.
Inflation declined this year after Dr. Mahathir's government ceased taxation of goods and services (GST) and restored fuel subsidies to meet election campaign promises.
Throughout the year 2018 inflation will show 1.5-2.5% before it rose to 2.5-3.5% in 2019.
[ad_2]

Source link