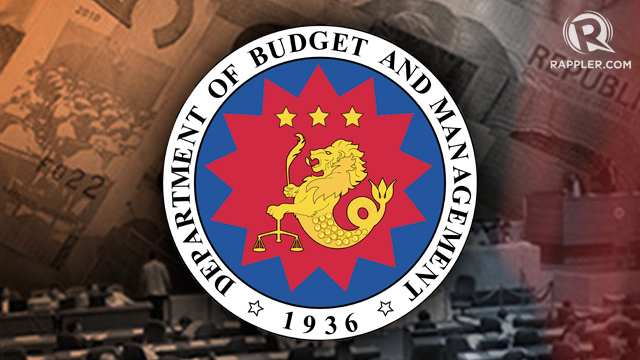 (UPDATED) All eligible state employees get their annual bonus tax-free, which is equivalent to one month's basic salary and P5,000 cash

MANILA, PHILIPPINES (UPDATED) – More than 1.5 million state employees get their 15th year bonus and cash gift.
Secretary of State Benjamin Diokno told a press conference on Wednesday, 14 November, that all eligible government employees receive their annual bonus tax-free, which corresponds to the basic monthly salary and P5,000 cash.
He also said that the productivity enhancement incentive will be published on 15. December.
The government has allocated a total of EUR 36.2 billion for the year and P7.3 billion for monetary gifts.
Diookno said that the annual salary will be exempted if it "does not exceed P90,000", as provided for in the Tax Reform Act.
Under the DBM policy, an annual bonus is granted to state employees on the following terms:
The staff has made a total of at least one or four months in the current year from 1 January to 31 October.
Personnel continue to be employed by the Board on 31 October of the same year.
Personnel have attained at least a satisfactory level of performance during the applicable evaluation period.
Appropriate government employees are as follows:
Civilian persons, whether regular, contractual or laid-back, optional, full-time or part-time in executive, legislative and judiciary, constitutional courts and offices, state universities and colleges, and state-owned and controlled companies
Officials and employees of various local government units
Military and Defense Forces National Defense Department, Philippine National Police, National Security College of Philippines, Fire Safety Authority, Criminal Office and Penology Office, Philippine Coastal Guard and National Surveying and Resources Authority
Those who have served at least in full or in aggregate for a period of 4 months from 1 January but separated by the Board of Directors before 31 October will receive the following privileged share:
| | |
| --- | --- |
| Service Length | percent of the annual bonus and cash |
| 4 months but less than 5 months | 50% |
| 5 months but less than 6 months | 60% |
| 6 months but less than 7 months | 70% |
| 7 months but less than 8 months | 80% |
| 8 months but less than 9 months | 90% |
| 9 months but less than 10 months | 95% |
Those who have served less than 4 months can get:
| | | |
| --- | --- | --- |
| Service Length | % cash on the gift | Amount |
| 3 months but less than 4 months | 40% | P2,000 |
| 2 months but less than 3 months | 30% | P1,500 |
| 1 month but less than 2 months | 20% | P1,000 |
| Less than a month | 10% | P500 |
The annual bonus will be charged to the Agency's 2018 General Terms and Conditions or National Budget appropriations. – Rappler.com
Source link