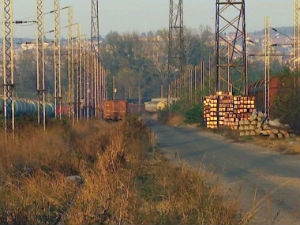 According to the staff at the workstation, During the accident at the railway station, Belgrade switches to Makis just two hours ago, two boys climbed into wagons in 13 and 14 and jumped into a wagon to describe them, told Serbian Infrastructure Serbian Railways.
In that case, the boy struck an electric shock. After missing the ambulance and MIA, the boy was transferred to the Emergency Center with serious injuries.
In the evening, the injured boy was transferred to the hospital in Tirashova, and beside the medical doctors' doctors, he also worked at the railway health care facility.
"Serbian Rail Infrastructure" and this time warns that 25,000 volts will run through a contact network above the railroad. With very high power, it can also be subjected to an electrical shock if it comes within a range that can be even a few feet from the connection network itself.
The consequences of such an electric shock are most often tragic, and life is lost annually from three to four, mostly young people.
In recent years, young people often travel to passenger and cargo fraud along Serbian lines to photograph, and almost as a rule, such cases end up with an electric shock and the consequences are tragic, warning the statement.
As stated, the "infrastructure" of the Serbian Railways is all the way to prevent such accidents, but in addition to the protection of the warning signs and the railway infrastructure, it is imperative that the rules are respected and that all the dangerous ones climb to wagons to avoid tragic consequences and rescue young people.
Source link