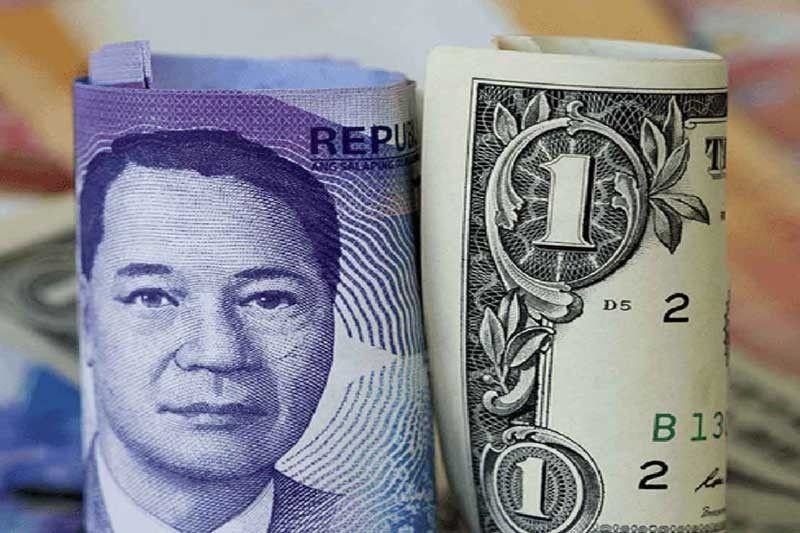 [ad_1]

Peso tracks peers, closes at the strongest level versus the dollar for 3 months
(philstar.com) – November 7, 2018 – 10:26
MANILA, Philippines – The nest conveyed back to $ 52 on Wednesday when regional trends were shut down at the strongest level against the dollar over a three-month period.
The value of local currency rose 7.5 cents against the US dollar, ending at 52.95, its strongest August 6.8, when it closed at $ 52.85.
The volume was also heavy on the foreign exchange market, averaging USD 1.447 billion, compared with EUR 983.78 million the previous day.
Peso gained strength against the dollar with Asian and Pacific peers such as the Singapore Dollar, Thai Baht, Malaysian Ringgit and Indonesian Rupees as investors split the mid-term election results in the United States.
Mid-term US inquiries
US President Donald Trump's economic plan, such as the tax cuts that investors have hoped for because of the established risk of democrats gaining majority seats in the House of Representatives and dominating the House of Commons for the first time in eight years.
In the Senate, the Republicans retain their majority, which is contradicted by Congress and the White House with Trump's nationalist agenda.
Analysts say that the new composition of the US Congress is well suited for a check and balance on investors are often disassociated uncertainties that have caused conflict between the two parties on certain issues.
The strength of the family was also born in Finland when the government focused on economic growth in the second quarter ahead of Thursday's report in the third quarter.
GDP is growing faster by 6.2%
The Philippine National Bureau of Statistics said in a statement on its website that GDP grew faster by 6.2 per cent in April-June, when it rose from the original 6 per cent value.
"The most significant changes in the upside were other services, real estate, leasing and business as well as mining and mining," PSA said.
This meant that GDP grew by 6.4% in the first half of the year, compared with 6.3% in the first quarter.
The PSA reported quarterly GDP growth on Thursday and analysts expect growth to slow further due to high inflation, which remained unchanged in nearly 10 years at 6.7% in October.
Last month, the Duterte administration dropped its growth target this year from 7-8 per cent to 6.5 to 6.9 per cent as a result of rapid inflation and the impact of the US Chain of Commerce in the Philippines.
[ad_2]

Source link