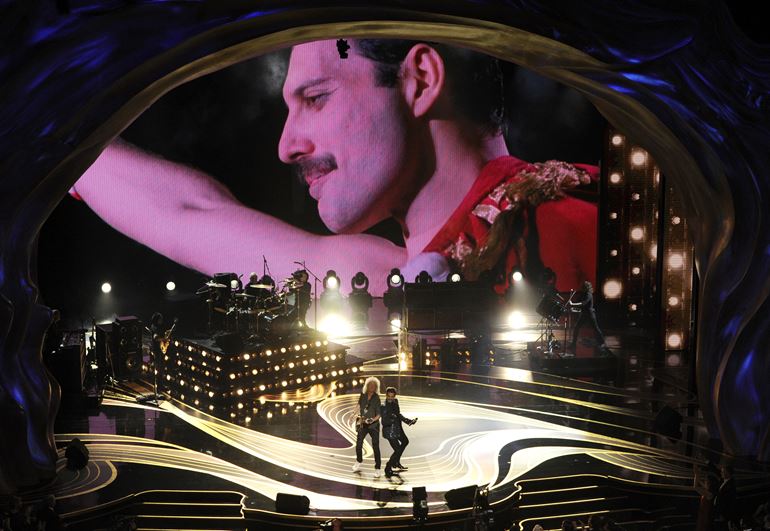 [ad_1]
Unpublished song by British late singer Freddie Mercury has appeared on BBC Radio 2; After ten years of searching, there is no vocal party.
Time Waits For No One was part of Time's 1986 music, played at London's West End. The version released at that time included Mercury's voice and dozens of accompanying songs.
The early version of the exercise track and piano playing with a different song pattern were recently found, the BBC said on Thursday. The song was written by Dave Clark from the pop group Dave Clark Five, known in the 1960s. Clark felt that the demo had features that were missing from the finished version.
"When we recorded the song, I went to the Abbey Road studio and lost it – only with Freddie's voice and piano. I had some colds, it was magical, He said Clark BBC.
Clark discovered a demo after ten years of search in 2017. When Mercury's voice was isolated, Clark led Mike Moran, an original keyboard player. The result is a fresh, shaded version of the song that highlights Mercury's raw emotions.
However, the Rock band's frontman Queen refused to participate in the music itself. The record was a small hit in 1986 and reached 32nd in the UK.
Clark has been a close friend of Mercury since 1976, when they both met at Queen's concert in Hyde Park, London. Clark was also at Mercury's death estate in November 1991, when the singer surrendered to AIDS.
Waiting for Time Nobody is Freddie Mercury's first musical release of Bohemian Rhapsody last year, which received $ 903 million and won four Oscar.
[ad_2]
Source link