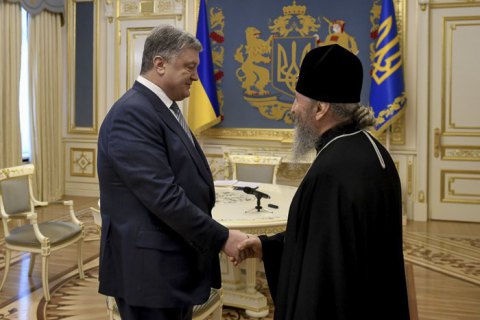 The meeting of President Petro Poroshenko, UOC-MP, which is scheduled to be held tomorrow, on November 13 in Kiev, may be disturbed.
This follows from the documents LB.u received from his own sources within the Church.
So on the second day, the UOC-MP hierarchies sent a call to the Head of State on 13 November. At 14.00 meeting in the Ukrainian House. In particular, the invitation speaks of the "need" for an exchange of ideas aimed at bringing together the positions, which is particularly important in connection with the changes in Ukraine's orthodoxy. "It was in fact intended to discuss the current situation with Ukraine's Tomos-supplied office and prepare for the Association Council expected to begin the election of the Ukrainian Orthodox Church.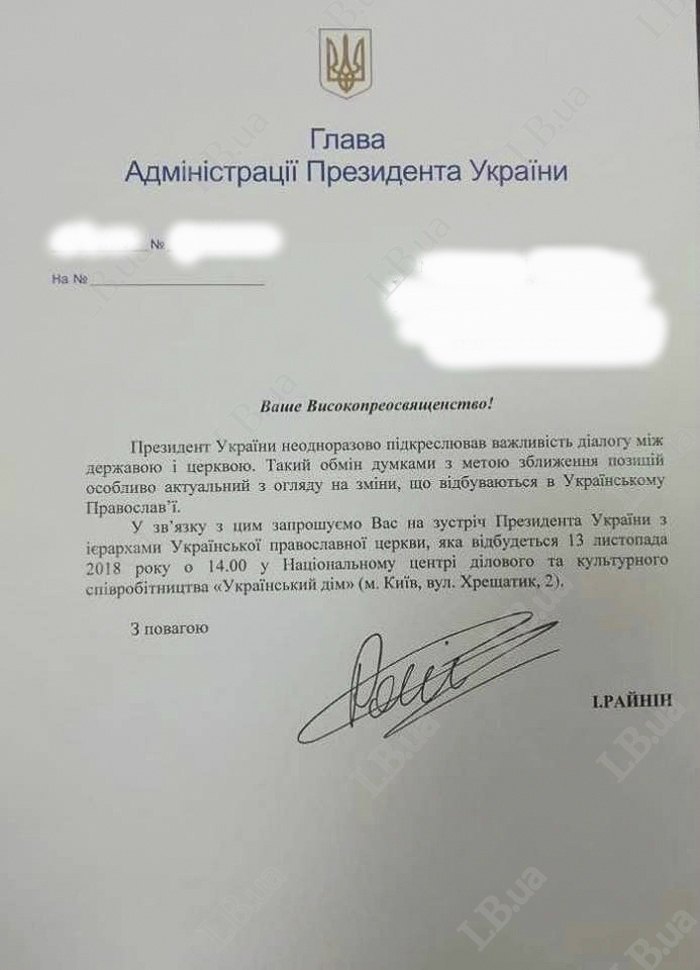 At the same time, the editor-in-chief received a call from the Kiev Metropolis office in Kiev for the largest capital of Ukraine on behalf of Onufriy (Metropolitan Anthony (Pakanych)), according to which the MP bishops will be convened with the President on 13 November at 2:00 pm at the Assumption General Assembly of Kiev-Pechersk Lavra. Recipients' recipients are the same.
At the same time, there is a call to the invitation that "the participation of all bishops in the Orthodox Church and the bishops of the Orthodox Church in Ukraine is compulsory". Thus, the date and time of the hierarchy and head of state meeting are the same, only the place varies. Given that the beginning of the Poroshenko's meeting and the leadership of the MP is already known for about a week, and also based on the information from the relevant sources it can be concluded that the MP's individual forces are trying to sabotage the event.
Despite the current state of affairs (including PA), it does not rule out the decision to be taken immediately before its start on November 13.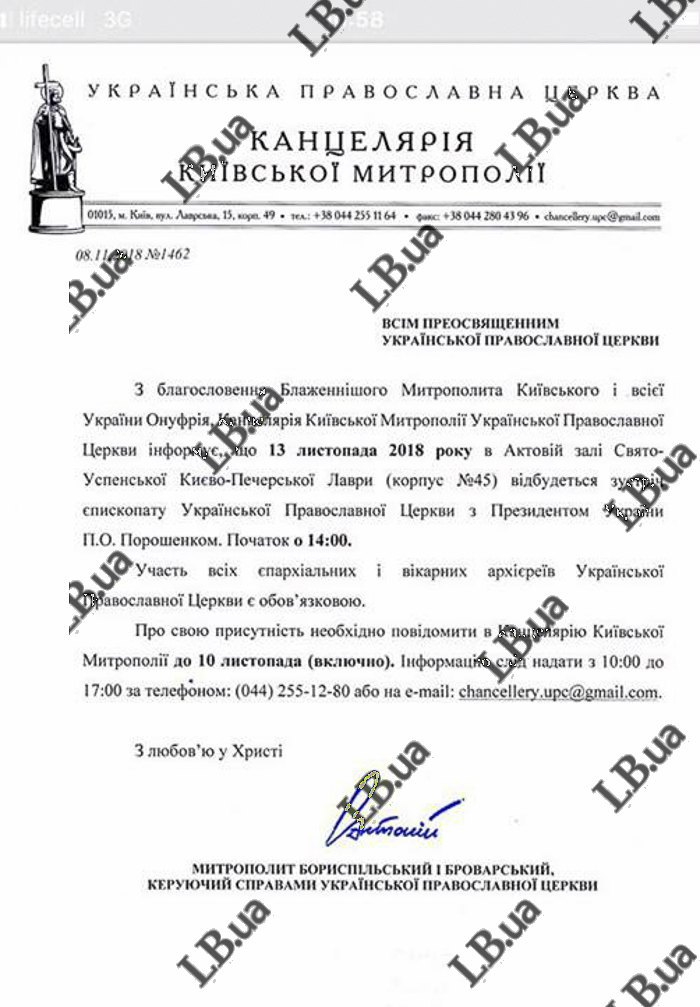 Remember, Tomos autocephalus in Ukraine can be obtained after the Council joining the UOC-KP, the UAOC and the UOC-MP, which was tentatively planned on November 22nd.
The UOC-MP does not recognize a new Ukrainian orthodox church and does not intend to attend the Council (except for individual hierarchies).