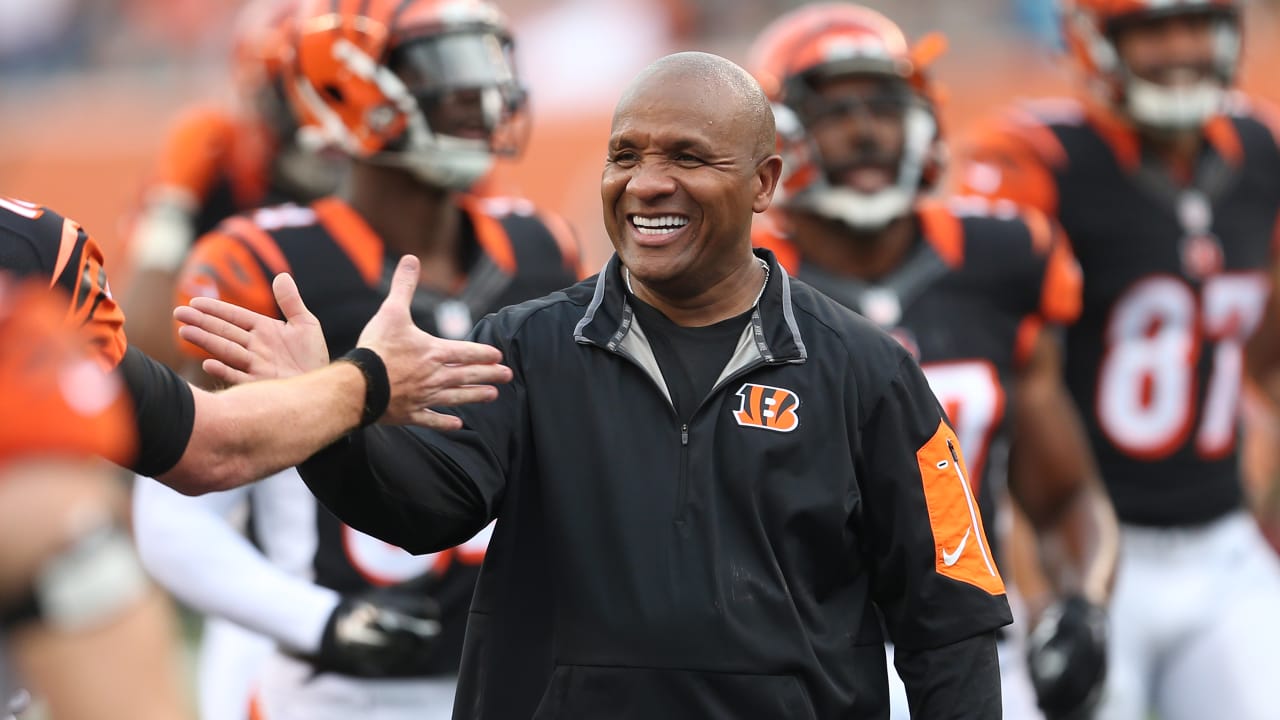 Bengals head coach Marvin Lewis today announced Hue Jackson to join the Bengals coaching staff as Head Coach Special Assistant.
"I have a great comfort level with Hue & his ability to help me with daily defenses, including analyzing our opponents and helping me with game days with players and defensive coaches," Lewis said.
Said Jackson: "I have the pleasure of being able to join the Bengali this season. This team has a lot of talent and I look forward to helping you to finish the season."
Jackson is an 18-year-old NFL coach. Here is an overview of Jackson's play and coaching history: the 1985-86 gambler, the Pacific region. 1987 Deputy Director, Pacific Region. 1988-89 Assistant Coach (AC), Pacific Region. 1990-91-AC, Cal State-Fullerton. 1992-95-AC, Arizona State. 1996-Offensive Coordinator, California. 1997-2000-Offensive Coordinator, Southern California. 2001-02-AC, Washington Redskins. 2003 Offensive Coordinator, Redskins. 2004-06-AC, Cincinnati Bengals. 2007 Offensive Coordinator, Atlanta Falcons. 2008-09-AC, Baltimore Ravens. 2010 Offensive Coordinator, Oakland Raiders. 2011 Head Coach, Raiders. 2012-13-AC, Cincinnati Bengals. 2014-15 Offensive Coordinator, Bengals. 2016-18 Head Coach, Cleveland Browns. 2018-current Special Assistant to Head Coach Bengals.
Source link