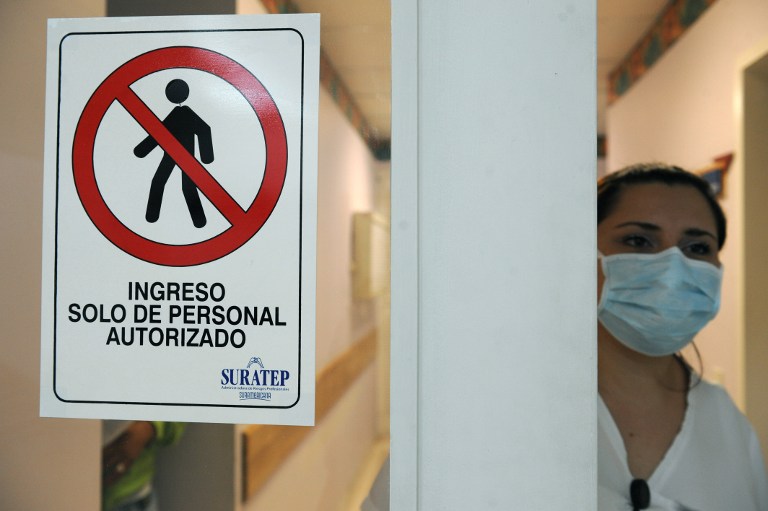 Serious, endocrinologist described Dilcia María Lujan, member of the Diabetes Association of Colombia, the spread of this disease in the country over 3.6 million Colombians with the symptoms of this pathology.
"This is alarming because we understand that every day there are more patients who have a very early age with this type of bipolar diabetes when we only saw it over the age of 40. Now in the negotiations we see in less than 30 years, which is very worrying, "he said.
He pointed out that this illness is so young age It is a problem not only for humans, but also burdens the healthcare system.
"Diabetes is an expensive disease because it endangers people's quality human life and because advanced treatments require more resources because of the complexity of the healthcare system, "he said.
Also read: Seventh child born with a pregnancy diabetes in Colombia
Alarming figures
The Diabetes Association of Colombia warned about it 7% In Colombia there is diabetes; ie four million people, half of whom do not know.
psychologist Liliana Carvajal warned of diabetes chronic illness where the body can not regulate the amount of sugar in the blood. The most common is type two diabetes, which usually occurs in adulthood, usually associated with highs fatness.
According to statistics from the Diabetes Association of Colombia, an average of 1100 adults and 55-60 underage children per year, of whom 48% men, 46% women and 7% children; which belong to the socio-economic layer 3.
"This information is based on 66% of people with diabetes who live in Bogotá and 34% who come from other cities in the country. Most people who come from companionship they have a long-term diagnosis of diabetes on average 83% and in adults with a diagnosis of less than 17%, " explained Maria Mercedes Otálora, the Community Administrative Director.
According to Atlas of Diabetes, no country is immune to this disease. It is therefore considered to be one of the greatest health situations in the 21st century as it is among the ten leading causes of death in the world and represents more than 80% of all premature deaths that are not related to each other.
Diabetes is 7.6% of men and 8.5% of women. The most important risk factors are overweight (53.2% men and 58.3% women), obesity (15.7% men and 25.5% women) and physical passivity (53.4% ​​men and 72.9% women).
You may be interested: Good nutrition, the key to reducing the risk of type 2 diabetes in children
Continuous evaluation
Within World Diabetes Day It was confirmed that due to the changes that diabetes can produce in the body, accurate control of glucose levels in the blood of humans of this condition is an essential and critical stage for proper treatment of the disease, mainly for those who are intensive in insulin therapy.
By World Health Organization, overweight and physical inactivity are the most important risk factors for diabetes in Colombia.
However, maintain levels blood sugar As close as normal the area may prevent or delay the development of complications of many diseases.
In Sports: Millonarios already has three confirmations for Jorge Luis Pinto
In Colombia, blood glucose monitoring is the most important technique in their follow-up levels and thus control diabetes. however According to a study carried out in many countries, four out of ten diabetics do not measure glucose recommended by a doctor or nurse as the outbreak of the skin causes them seizures due to discomfort, forgetfulness, lack of measurement strain or fatigue.
In preventative measures, the key is to change the way to a healthy lifestyle, in addition to promoting detection, diagnosis and holistic care; ie where all patients see the health professionals involved in the treatment of this disease, endocrinologically, passes through the nutritionist even a psychologist.
Source link