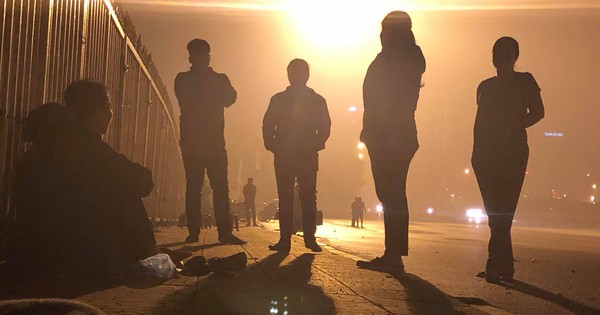 The villagers prevented threatening, chasing fans in line to buy tickets
At 23.30 on November 10th, according to the editor, a few dozen people appeared in front of the My Dinh stadium, gathering here for the same purpose "setti brick" to buy tickets to watch the match Vietnam vs Malaysia in the fashion AFF Cup 2018. Most of them are students. Men are, girls are, their common point is tough love for the players. They are ready to rain, cold, to stay awake at night in the street so they can own the tickets.
But these problems are just that. Fans arrive for less than 10 hours, pick the most suitable place to buy tickets. However, as reported by reporters present at My Dinh Stadium. At 01.00 (11/11), a group of people came up to try to throw fans out of their position they had alternated in the past.
They threaten students to "win the area" for themselves. Of course, people from other people in the country did not dare to fight the armies. They all quietly left their positions in the command of the wicked.
If there are only hooligans, fans will have to face hundreds of flagships. The man said loudly through the phone: "This guy is enough to invite more people to bring more money here." After a few seconds a number of people, cars and motorbikes rushed forward by filling the positions that the fans had preceded.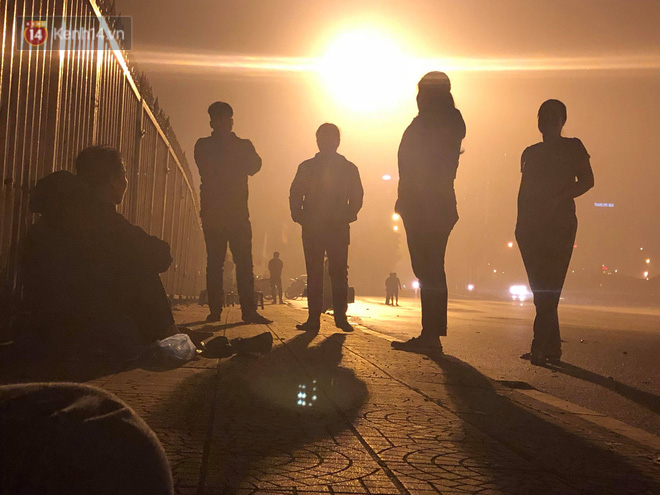 Tickets are displayed in front of My Dinh Stadium.
It is known that the number of tickets sold by fans in the two matches during the next two matches is very low. "Ticket War" will also be hotter than ever. It is well known that operational forces also send silent followers to bad objects, but this is still not enough to solve this "price list".
Today at 8:00 am My Dinh ticket sales will open. How many tickets do the actual fans who have traded in their time, energy and even their own security? This is a difficult answer.