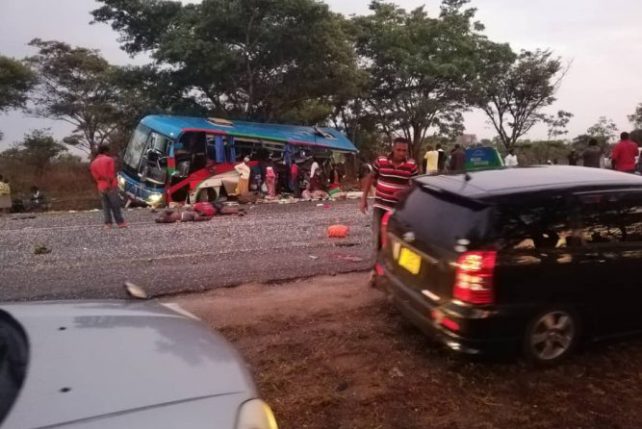 [ad_1]

From my correspondent| The Zimbabwean Police (ZRP) has released 11 other names from some of the dead people who died last Wednesday to crash, including Smart Express and Bolt Cutter buses near the Rusape taxi.
An accident requiring 50 lives, including two minors, followed the end after two buses crashed after one busesman, crossed the freight truck and collided with the upcoming traffic that led to a gruesome collision.
The names of the defendants are:
Loria Mutis of Budiriro 1, Harare (25)
Hatcliffe, Harare (29) Tsits muted
Chiromhangu Village Gift Sademera, Head of Chikore Tanda, Mayo (30)
Willard Chibaya from Dzapas Village, Chief Sharamba, Nyanga (48)
Sean Chimene of Paradise Extension, Highfield, Harare (3 months)
Harley South Park Handbook Chikanda (22)
Margaret Zuze of Vengere, Rusape (34)
In my way, the village of Perpetua Mupotarenge, head Zimunya, Mutare (42)
The blessing of Mutowa village Matendere, Chief Makoni, Rusape (19)
Enter the Kawanga of Gwaze village, Chipuriro, Guruve (31)
Chibuwe Village Resort, Head Mutambara Hotsprings, Chimanimani (39)
At the same time, the driver of the Smart Express bus will be charged with guilty murders and will appear in court soon. State Media
If the services have helped you, our job would be much easier when you help –

At least 5 pounds you can support ZimEye – and it only takes one minute.
[ad_2]

Source link