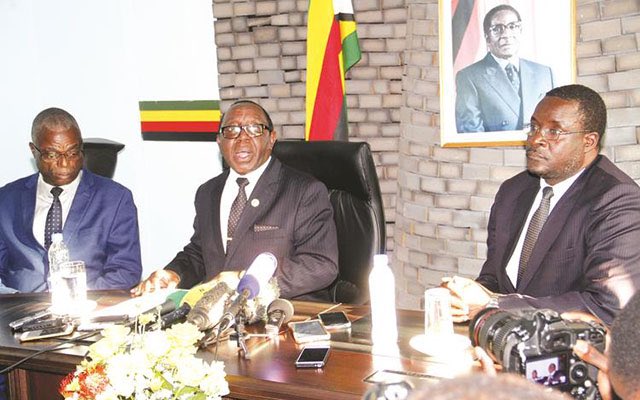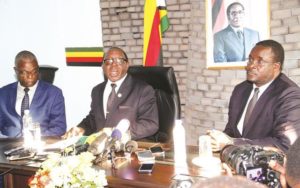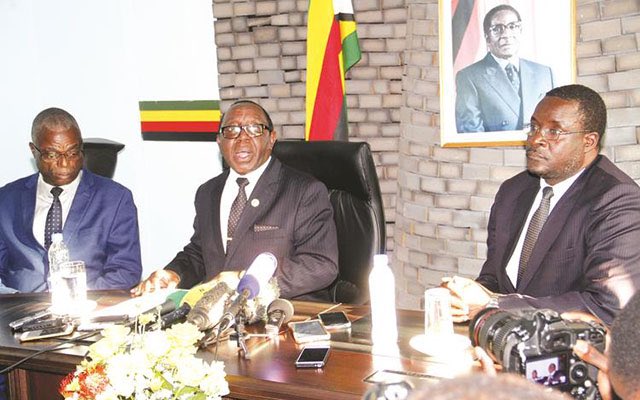 From my correspondent| Today, 6 November 2017 Zanu-PF spokesman and secretary of public affairs Simon Khaya Moyo announced the expulsion of expulsion commander Zanu Pf, then Vice-President Emmerson Dambudzo Mnangagwa.
Khaya Moyo announced the ex-President Robert Mugabe's ex-president Mnangagawa's expulsion of the government.
Said Khaya Moyo:
"It was obvious that his conduct in performing his duties had become incompatible with his official duties, and he had also shown little respect for the performance of his duties."
If the services have helped you, our job would be much easier when you help –

At least 5 pounds you can support ZimEye – and it only takes one minute.
Source link